Who You Callin' ... a Cyclist?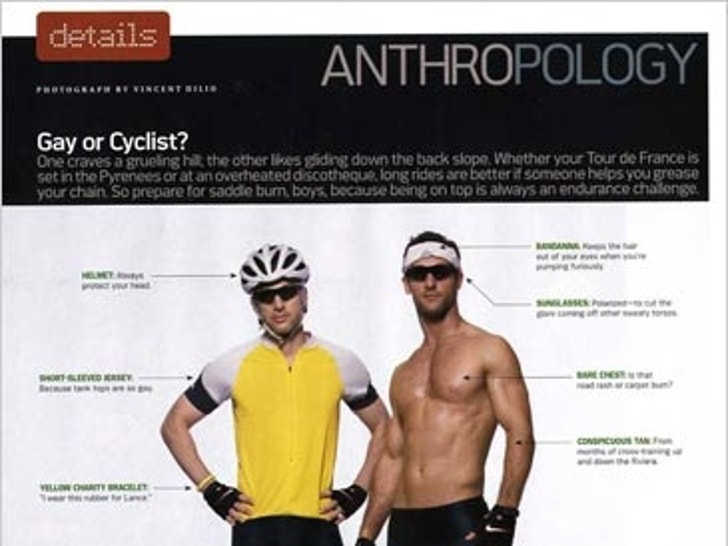 The latest issue of Details' Anthropology column, which every month asks if their model represents either a particular occupation (cowboy, oil heir, talk show diva's husband, etc...) or a gay man, has chosen "cyclist" as their September topic du jour. And we can't imagine why.
While the column normally only features one model, this time it includes two hunky menz barely dressed in spandex, shades and sweat.
One of the boys dons a short-sleeved jersey -- "Because tank tops are so gay" -- while the other appears bare-chested in all his manscaped glory.
Not that there's anything wrong with that.
Check out the fabulous article in the September issue of Details or at www.details.com.