Britney Spears on the Rocks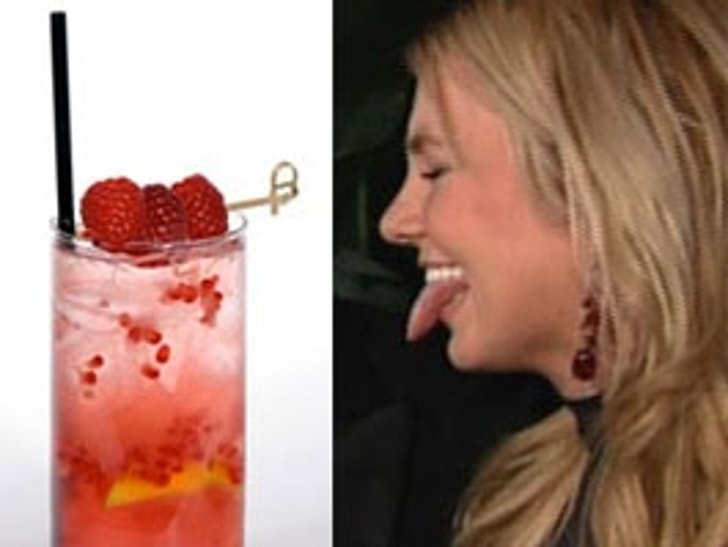 K-Fed's not the only one who gets to throw a few back with Britney Spears. Now y'all can get drunk with Brit too!
Ok, maybe not with Britney Spears the pop star-turned-actress-turned-wife-and-mother-turned-Dateline-sob-story, but you can get ripped on the new cocktail called the Britney Spears. Cheers!
Created by Clint Thoman, a bartender at TAO at Las Vegas' Venetian, the drink consists of Stoli Raspberry, fresh raspberries, lemon wedges, sugar, sour mix and 7Up.
Thoman tells Vegas' Celebrity Week that he brewed up the concoction because "Britney is a down home sort of girl from the south. I figured she could appreciate this."
Well, maybe once she gives birth to her latest tater tot she can. Until then she'll just have to wash down her Cheetos with Tang.