Britney Weeps "With The World"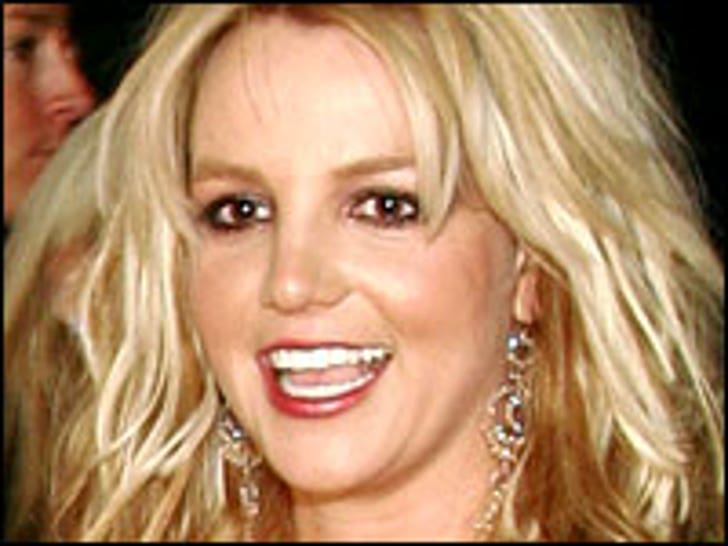 In her long-awaited and much-hyped interview with Matt Lauer, Spears gamely answered Lauer's questions about her marriage and the driving-with-Sean-on-lap incident, but couldn't staunch the flow of tears when asked about the relentless pursuit of the paparazzi.
During the five-minute segment on this morning's "Today" show (the rest of the interview will air tonight on "Dateline") the pop princess conveyed a certain helplessness as well as something approaching a sense of humor about having the media's microscope trained unblinkingly on her life. "They're very good, you know," she said of the glossies, "I need to come up with my own magazine and say the real deal."
Dressed in a deep-plunging purplish knit top and a hip-skimming, gently frayed denim skirt and wearing frosted-silver eye makeup, Spears sat forward in an armchair in her Malibu home as she spoke to Lauer, and assured him that her husband Kevin Federline was indeed "living on the main floor," though she didn't specify where.
She said that K-Fed was "working very hard," though not on what exactly, and that he "helps" her because "he has to," none of which constituted a billowing declaration of love. Britney also identified Perry Taylor, the purported "manny," as her "security guard."
Spears explained that when she drove in her SUV with her son Sean Preston on her lap, the Starbucks from which she was racing away was only "five minutes" from her home, and that the photographers were "coming up on the, you know, sides of the car, which is a scary situation for me ... they're banging on the windows and that's not somethin' I want my baby to, you know ..."
The emotional nexus of the piece emerged when Spears told Lauer that she has "definitely wept just with the world." And, prodded not a little bit by Lauer's asking her if shedding the paparazzi for good would be "one of [her] biggest wishes," paused as the quiver caught her lip and brow, and began crying freely. "We just need privacy and we need our respect. And-and those are things that you have to have as a human being," she said, the words heightened by the close-up of her face, puffy, reddened, and blotchy.