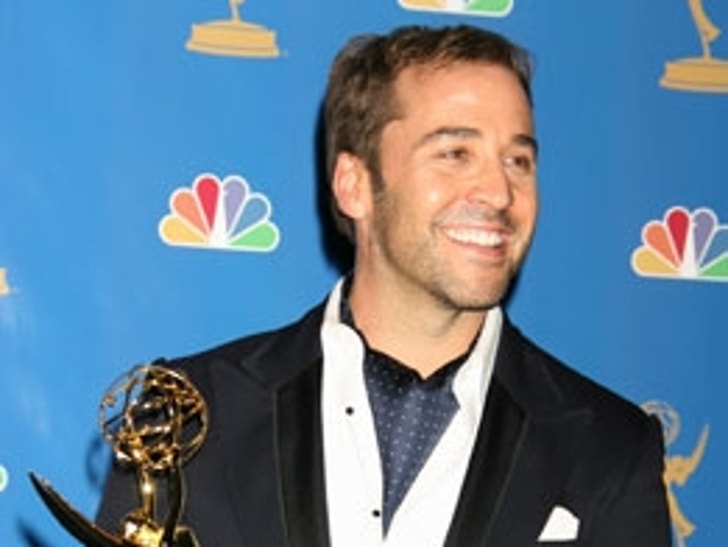 The studs of primetime rocked the house at this year's 58th Annual Emmy Awards in tuxedo's from iconic fashion house Dolce & Gabbana!

Sources tell TMZ that "Entourage's" Jeremy Piven, who took home the Emmy for outstanding supporting actor in a comedy series, absolutely fell in love with his Dolce & Gabbana navy blue, peak lapel tux. He also sported their white shirt beneath the surface.
"Grey's Anatomy's" Justin Chambers and his wife Keisha stopped into the Dolce store during their hunt for Emmy outfits. When everything fit both of them perfectly, the hunt was over. Chambers left the store with a black, notch lapel tux, white shirt and black satin tie. His wife also scored with a leopard print gown for the big night.

Zach Braff got all sorts of praise for being a Dolce boy last year, and if it aint broke...well, you know the rest. The star of "Scrubs" rocked a charcoal, peak label Dolce tux, white shirt and a black satin tie ... just what the doctor ordered.