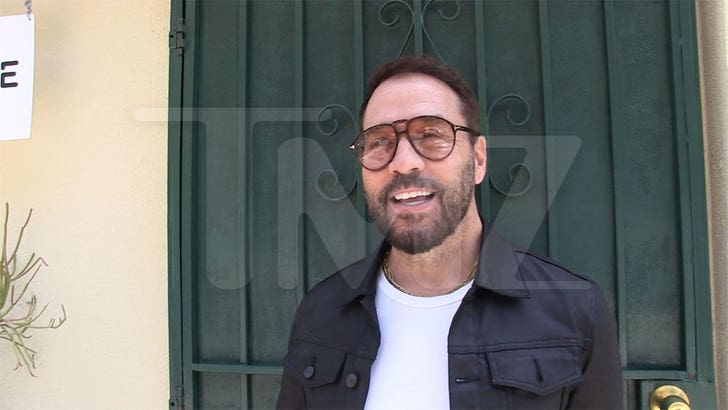 TMZ.com
We got the OG star of the hit HBO series Monday at The Butcher, The Baker, The Cappuccino Maker and asked him what Mark could do for a potential reboot.
Mark recently went on the record in support of an "Entourage" comeback, but he hasn't committed to starring in a potential series ... and Jeremy tells us Mark is the key to getting the idea off the ground.
The way Jeremy sees it ... all Mark needs to do for "Entourage" to return is to carve out time from his notoriously busy schedule and get on the phone with HBO.
Mark was a co-executive producer on the OG show and Jeremy says it's just a matter of Mark stepping up to the plate and giving fans what they're clamoring for.
While Jeremy doesn't know if Mark will ever sign on to get in front of the camera for a recurring role on "Entourage" ... he tells us what he thinks might bring Mark into the fold this time around.