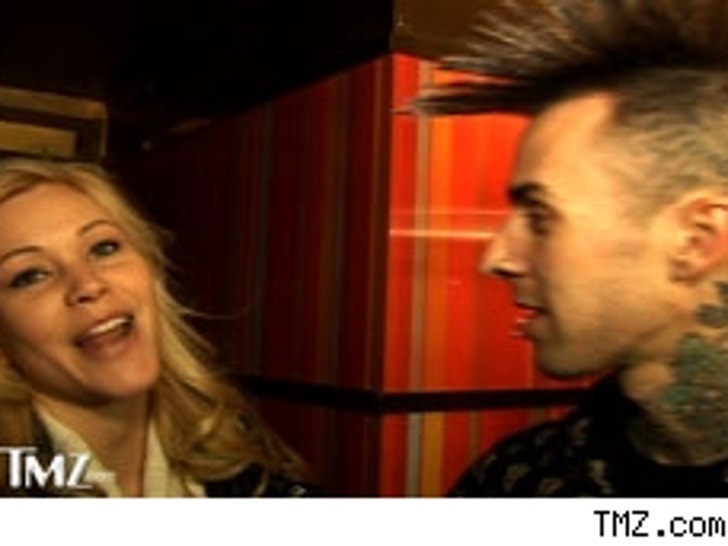 Although marital woes between Travis Barker and Shanna Moakler might seem like a recent phenomenon, TMZ has learned that there was trouble in paradise for far longer than the public has been led to believe -- as far back as their reality show "Meet the Barkers."

A bartender who once worked at the uber-exclusive celeb-boite Teddy's in Hollywood's Roosevelt Hotel confirms to TMZ that the couple has been sparring for months. The source tells TMZ that Shanna and Travis would show up together looking like a happy couple for the waiting paparazzi, but once they entered the club, the pair would split off to opposite sides of the room and fight publicly when they encountered one another.
The couple, who filed for divorce in early August, have two children, Alabama and Landon. Teddy's closed in March 2006.