Ellen/Portia Injured in Porsche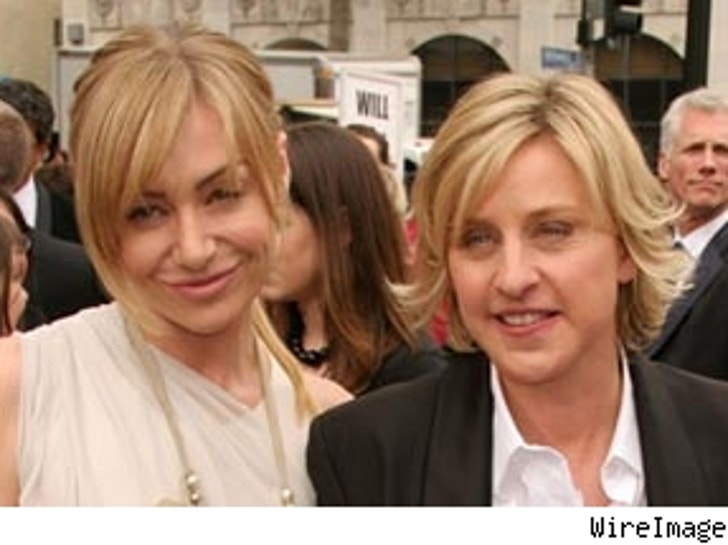 Talk show host Ellen DeGeneres and girlfriend Portia de Rossi were injured Friday when a woman suspected of drunk driving caused a chain collision.

It occurred on Sunset Blvd., just before 4 p.m. DeGeneres and de Rossi were in a 2006 Porsche Carrera, stopped at a light. TMZ is told that two men in the Buick behind them were paparazzi in pursuit of a shot, though that car was stopped as well. Suddenly, a 2002 Porsche Carrera, driven by 52-year-old Jeanne Werber, slammed into the Buick, which in turn slammed into DeGeneres' car.
An LAPD spokeswoman tells TMZ that Werber was arrested and booked on suspicion of drunk driving. A source at the scene says Werber was belligerent after the crash.
We're told DeGeneres complained of neck and back pain. Portia de Rossi complained of back pain as well. The force was severe enough that the airbag in the paparazzi car deployed.