Despite DUI, Paris Parties On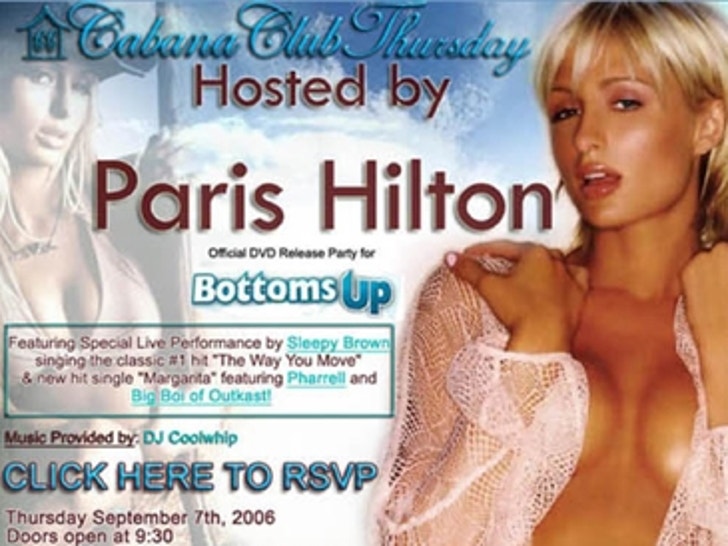 The event, co-hosted by her DVD co-star Jason Mewes, takes place at the Cabana Club in Hollywood.
The party invitation says the event will also feature a performance by R&B artist Sleepy Brown, singing his new single -- ironically titled "Margarita."
Despite today's incident, a source at the Cabana Club told TMZ that the party is still on and Paris is still scheduled to appear.
Bottoms up Paris. But please, get a designated driver.