Universal's "Mummy" Dearest: The Un-sequel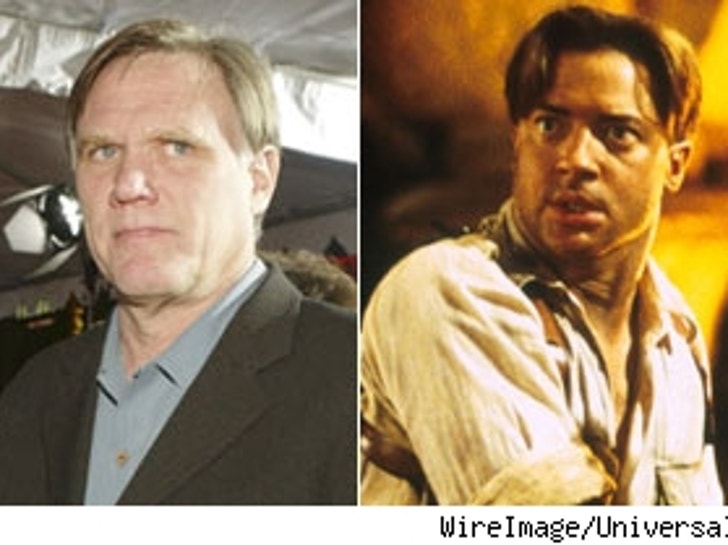 EXCLUSIVE: When is a sequel not a sequel?
The star is back. A hot team of sequel scribes have turned in their script. The same producers are producing.
But for the love of Ra, please: Don't call it a sequel.
At least, that's the thinking at Universal Pictures, where the third installation of "The Mummy" is being readied to begin shooting early next year. TMZ has learned that Brendan Fraser has already agreed to return, but in a twist that reveals how high stakes the franchise movie business has become, the studio has actually promised potential directors that it won't be called "The Mummy 3."
Well, for starters, Sumner Redstone may have drubbed "Mission: Impossible 3" for coming up $150 million short in box office thanks to Tom Cruise's off-screen effectuation of "creative suicide," but the truth is, any movie with a number in its title begins its life with the press and the public betting against it creatively.
"Rocky 6"? Pah-thet-ic. "Rocky Balboa"? Intriguing.
"Superman 5"? A tired retread. "Superman Returns"? Count me in!
And if a studio waits too long between tentpole releases, as some speculate Paramount might have done with "Mission: Impossible 3 " and you can wind up on the wrong side of a demographic shift: Universal's original "Mummy" debuted in 1999, nearly eight years ago. The high school freshman who was popping zits on the night of its premiere is now looking for his first job out of college.
None of this has been lost on the folks at Universal, who hired "Smallville" creators Alfred Gough and Miles Millar to reimagine the Stephen Sommers epic for a new generation that's never even heard of "The Mummy."
Currently, Universal has made an offer to Joe Johnston ("Hidalgo, "October Sky") a protege of George Lucas and Stephen Spielberg, to direct. He's not likely to do it, insiders familiar with the talks say, because "Joe's not a sequel guy."
Huh? Then why did Johnston direct "Jurassic Park III" and, why Joe he attached to "Jurassic Park IV"?
"Um, Steven Spielberg?" comes the staccato reply.
You see, sequels, unless they're produced by Steven Spielberg, are for suckers.
"The Mummy 3"? It's not a sequel, people. It's not even a trilogy. It's a reimagining.
Look for it in theaters soon.