MoPods, Because a Ringer Isn't Enough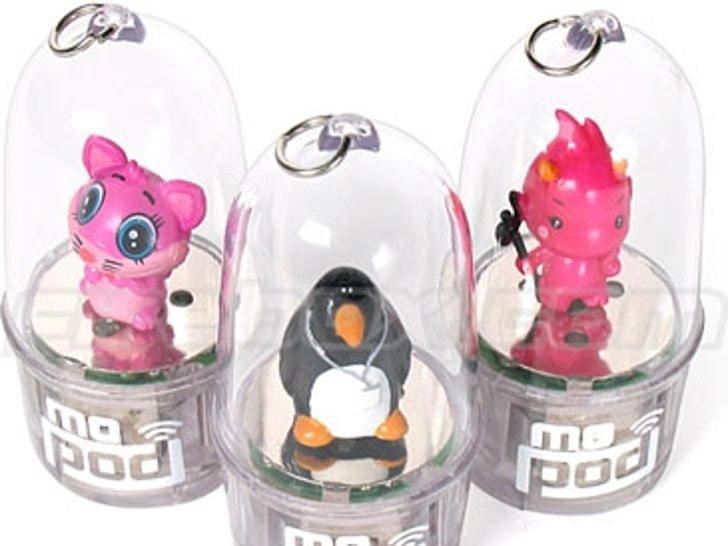 If having the latest Mariah Carey song as your ringtone isn't enough to alert you to incoming calls, there's a new product that is just perfect for you.

What if we told you you could have a little animal that's trapped in a dome spin in circles and flash a few lights to alert you to that urgent call from the boss. Ladies and gentlemen, may we present MoPods.

With a variety of cute little creatures, including monkeys, puppies or a devil, you're sure to find one that fits your personality.
Time to toss out that "Crazy Frog" ringtone, because with the MoPods on your phone you'll never miss a call again.