StyleChic Gives You the Hollywood Treatment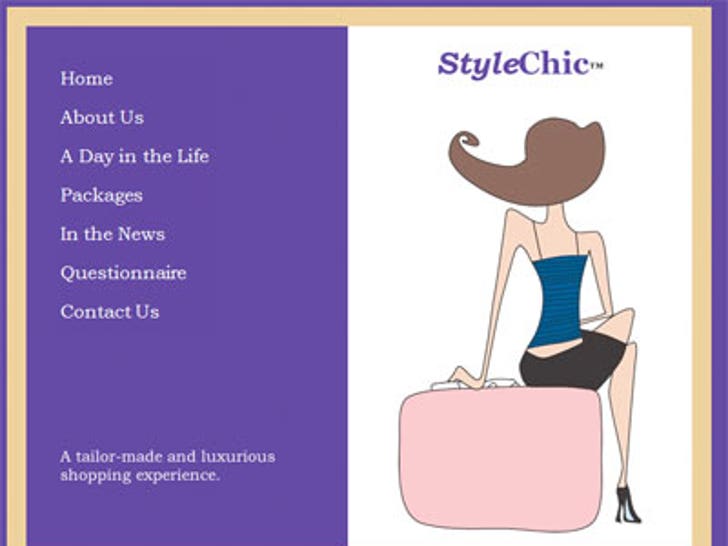 Everyone knows being a celebrity comes with a lot of perks which most of us can only dream of.
Aly Scott and her new company StyleChic are helping to give us common folk a taste of the glamorous life and a peek inside how celebs like Jessica Simpson and Mischa Barton get to shop.

Scott, a former celebrity stylist who has worked with everyone from Jane Seymour to Scarlett Johansson, believes "everyone wants to feel like a celebrity." For that reason, she created a service that combines her fashion industry contacts with her impeccable eye for what's hot to deliver an A-list worthy shopping trip extravaganza.
A sample package might include a 30 minute consultation at your home or hotel, transportation in a luxury vehicle, a personal greeting by store managers, access to private dressing rooms, complimentary champagne, celebrity discounts and a swag bag filled with everything from designer cosmetics to scented candles.
Scott works with the budget of each client and customizes the itinerary to suit their needs.
Another service StyleChic provides are wardrobe overhauls. Scott and her team of in-the-know stylists will pick through your closets and tell you what to keep, throwout, or accessorize to get the season's trendiest looks. They can even show you how to obtain those designer looks at Gap prices. If Sharon Stone can do it, so can you!

StyleChic's client base includes women AND men aged anywhere from 20 - 60 years old. While some clients are looking to emulate their favorite celebrity looks, others just want to step it up a notch and make their personal style really pop.
And as an added bonus, when you're shopping with StyleChic you never know which members of the Hollywood elite you might be bumping shoulders with. On a recent trip, Scott and a client were caught in the flashbulb frenzy which ensued when Katie Holmes browsed along side them in Barneys.
So whether you are looking for a couture gown, a pair of jeans or how to mimic Lindsay Lohan's latest getup, StyleChic can make you red carpet ready in no time.