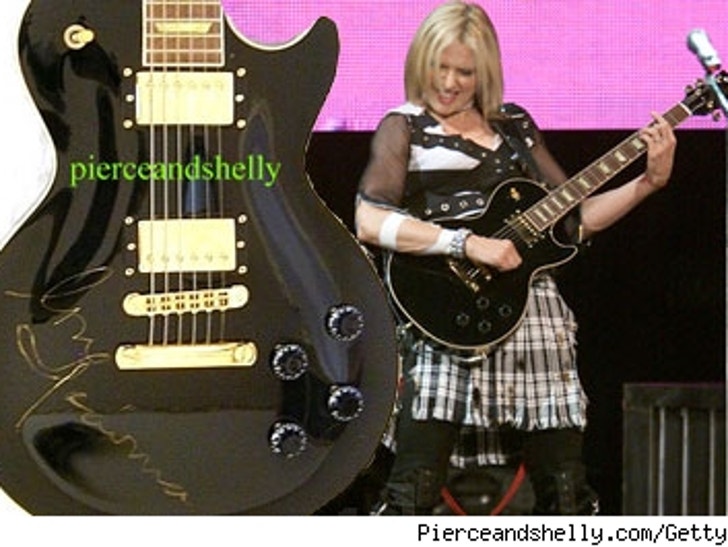 Say you want to own Madonna memorabilia, but coned bras aren't necessarily your style. Now is your chance to own the Gibson Les Paul Custom Guitar Madonna played during her "Drowned World" tour.

The autographed Madonna Les Paul will hit eBay October 6th. The guitar is the only surviving guitar of two custom-made instruments made for Madge for her huge world tour. This tour was the first time Madonna played guitar live in concert. The guitar even has the original strings from the tour so you can touch the same strings Madonna touched. The cherry on top? It features Madonna's autograph in gold pen reading: "Love Madonna".
The guitar was given to Madonna's guitar technician John Griswold as a huge Thank You for all his services. Griswold was one of the many displaced when hurricane Katrina slammed into the Gulf Coast. The first floor of his house was completely flooded and most of his possessions were destroyed. While reluctant to part with such a precious guitar, he says the financial loss and hardship he and his family have endured make the auction a necessary.
So bid now, so you can strum "Material Girl" while helping a family rebuild their lives. Rock on!