The Woes in the Life of a 'Rock Star'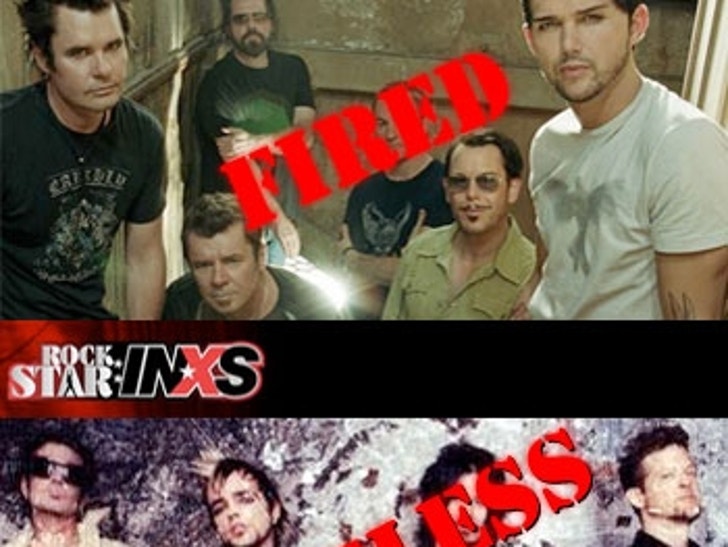 After all the reality TV show hoopla that followed with last year's Rock Star: INXS quest to find a new singer for the group, JD Fortune and Co. today were dropped by their label Epic Records.

Meanwhile, this year's incarnation, Rock Star Supernova, may have to change its name after a San Diego judge last week approved a preliminary injunction filed by an Orange County, Calif. punk trio with the same name. The judge barred the TV band from "performing rock and roll music, or recording, or selling rock and roll music recordings under the same (name), pending a trial of this action on its merits, or until otherwise ordered by the court."
And you wanted to be a rock star...