The Method Actors of "Studio 60"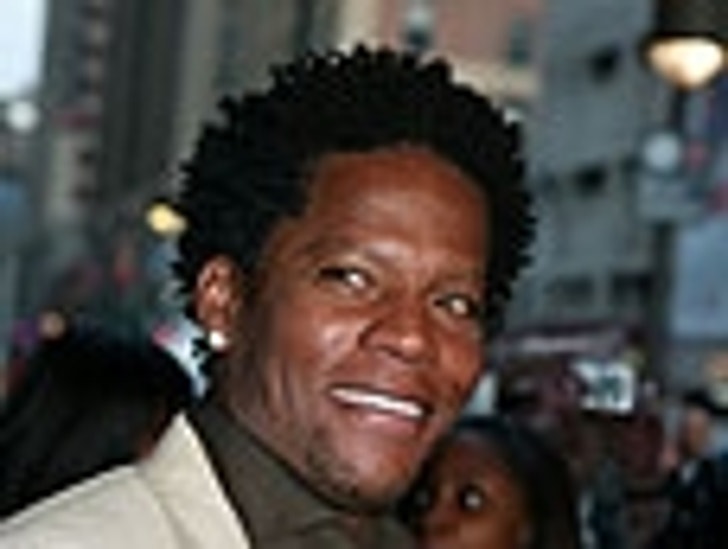 Last night, the pilot episode of the long-awaited and much-hyped "Studio 60 on the Sunset Strip" finally made its debut, and while the storyline offered plenty in the way of inside baseball on a "Saturday Night Live"-like show and other Tinseltown talk, perhaps the most important plot points revolved around drugs.
Specifically, excessive use of illegal drugs. And it didn't escape our notice that several people associated with the show -- Matthew Perry, Aaron Sorkin, DL Hughley, and Three 6 Mafia -- have had their own associations with drugs. Here's a closer look:
Matthew Perry: The ex-"Friends" star plays Matt Albie, the writer half of a hotshot writing-directing team who's just holding it together through the pilot because he's had back surgery and is taking Vicodin for the pain. Perry himself has been in rehab at the Hazelden facility for addiction to prescription painkillers -- including Vicodin -- and has acknowledged serious problems with alcohol and pills in the past.
Aaron Sorkin: The creator/co-executive producer/head writer of "Studio 60" plead guilty in 2001 to possession of hallucinogenic mushrooms, crack cocaine, and marijuana after the drugs were found in his bag at Burbank Airport (but didn't serve any time). Bradley Whitford's character Danny Tripp has a history of drug problems, and he and Matt return to the fictional show in part because he failed a test for cocaine.
DL Hughley: The comedian and sitcom star hasn't had any drug problems of his own to speak of, but he has spoken extensively, in his routines, on his show, and in interviews, about his tough existence growing up in the gangs-and-drugs culture of South Central LA. As he once told a Birmingham, Ala. newspaper, "My reunions are really small 'cause there ain't nobody there to be in them. Everybody is like dead or in jail or on drugs." Hughley's character on "Studio 60" hasn't succumbed to any kind of drug problem either -- at least not yet.
Three 6 Mafia: The Oscar-winning rappers (by the way: is there a showbiz-themed show that they don't appear on?) are blatantly labeled drug users during the show -- when two TV execs look for an empty room in which to pow-wow, they walk into the recently vacated Three 6 Mafia dressing room, and find pot-smoking periphernalia everywhere, not to mention a serious cloud of smoke. The group's lyrics are riddled with pot-smoking references ("Fly so high in funkytown/Mega blunts I gotta smoke," to use one example) and back in 2000 their hit song "Sippin' on Some Syrup" caused enough of a cough-medicine-taking epidemic that the Drug Enforcement Administration had to crack down.