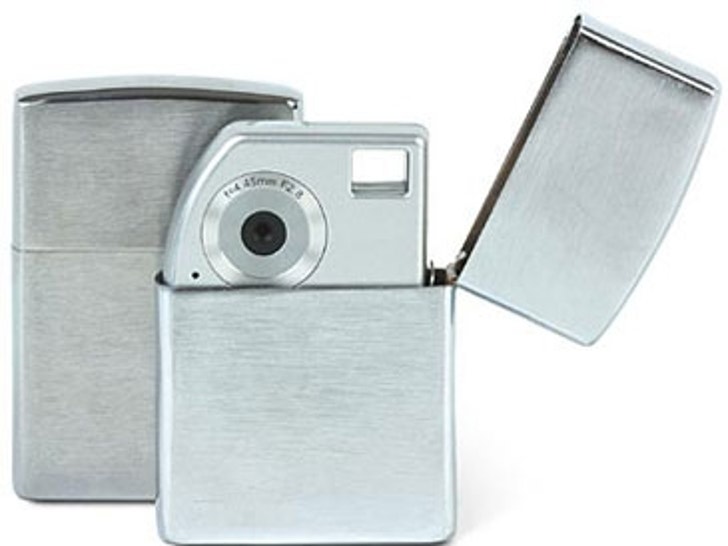 If you have always fancied yourself a low-level 007, then have we got the gadget for you. A spy camera that resembles a Zippo lighter.

The high-tech camera can store up to 300 pictures so you never have to worry about running out of room while you are deep under cover. It also captures images at pre-set intervals for those times you need to leave the camera somewhere to capture that hard-to-get image.
If that wasn't enough, you can also record video clips -- complete with sound -- for that bit of information pictures alone can't capture. This sweet little device also records up to 12 hours of audio. In fact, the only thing this lighter in disguise won't do is actually light a cigarette.
So whether you're trying to get a pic of your favorite celebrity at a restaurant or you're trying to figure out which one of your roommates is drinking your orange juice, be sure to add this pocket spy cam to your arsenal.