Lose Your Space Virginity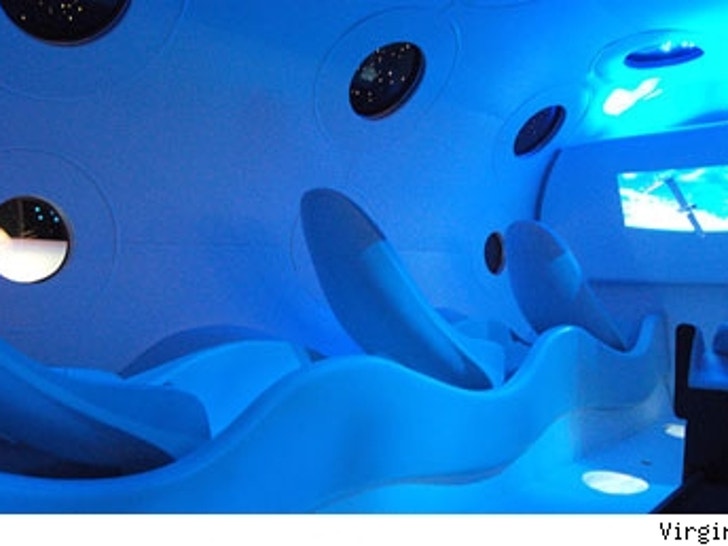 Richard Branson has unveiled images of his upcoming Virgin Galactic spaceliners and we have only one word for these spaceships: swanky.

The specially-outfitted SpaceShipTwo vehicles are designed to seat six passengers and two pilots. The craft will be hauled into launch position by a massive carrier craft called the WhiteKnightTwo.

For $200,000 you can buy a ticket for the two and a half hour flight and soar 68 miles above Earth. No word on whether or not you get to keep your space uniform as the ultimate souvenir or what type of meals will be served.
Fortunately for those of us who don't have wads of cash lying around, Virgin is in talks with the BBC and ITV over a proposed "Astronaut Idol"-type show. Six contestants from around the world will compete for a spot on SpaceShipTwo.
The only problem we can foresee is what to do if they lose your luggage??