Cher Sells Everything and the Kitchen Sink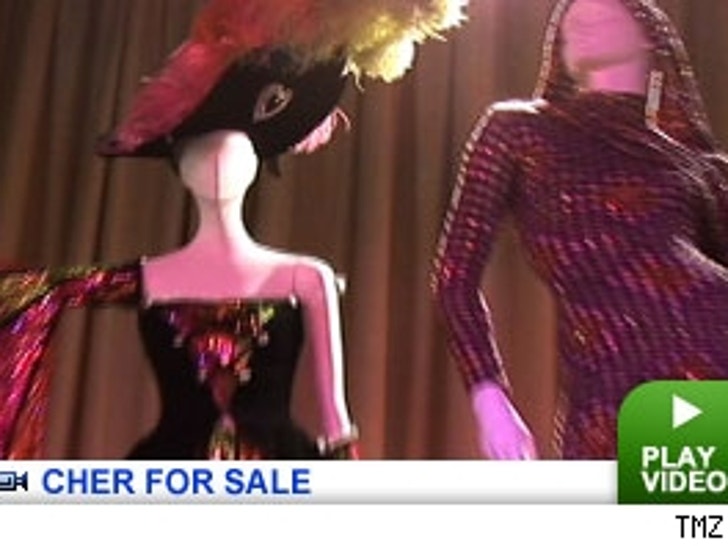 The Sotheby's auction, held at the Beverly Hilton, was expected to bring in an excess of $1 million.
Approximately 200 items from Cher's professional and personal wardrobe spanning four decades were available for bidding, including an array of her infamous Bob Mackie gowns.
Other items included her high school yearbook, various wigs, jewelry, furniture and sketches of her many costumes.
One of the pricier items, Cher's 2005 Bentley with less than 5,000 miles, sold for $170,000.