U2's Irish Tower
U2's
Irish Tower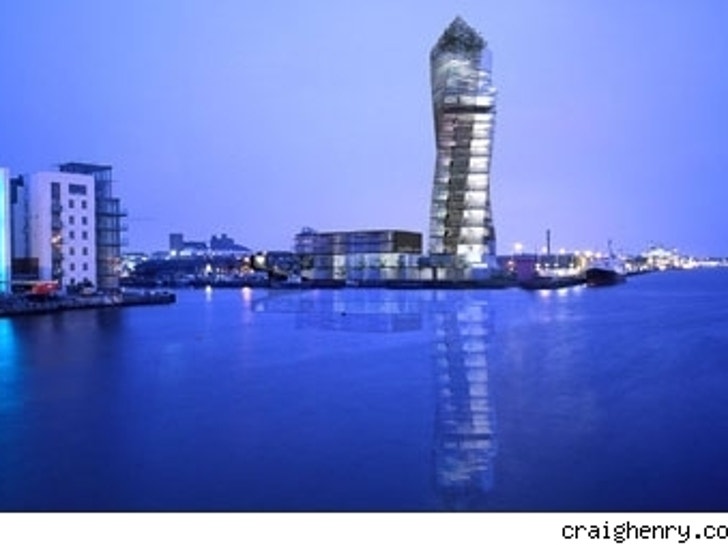 Bono and the boys are finally getting the ivory tower they deserve.
The Irish rock band is teaming up with Dublin, Ireland's Docklands Development Authority to create the U2 Tower. The 450 foot twisting tower will be the tallest structure in the city. The majority of the tower will consist of two-bedroom apartments expected to fetch upwards of $3 million each depending on the view.
But its the reason for the namesake of the tower that makes it special. At the top of the twisting building will be a penthouse and recording studio for the band. With their own special elevator from the ground floor to their studio, the band will be able to record while looking out over the sea and city.
The tower will bring new meaning to the band's hit song "Vertigo."