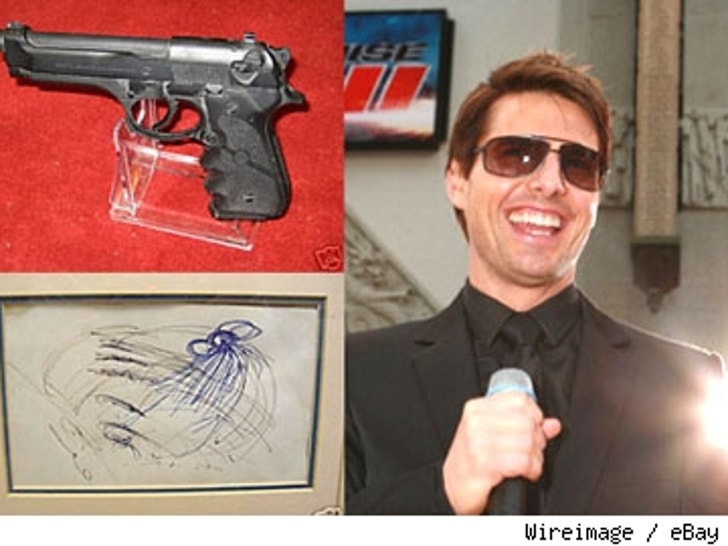 Tired of trying to re-enact your favorite "Mission Impossible" moment with your boring imagination? Why not take on bad guys with a reel deal (pun intended) weapon from the set of the movie?

Turns out one of the rubber stunt guns used by Tom Cruise during filming of "Mission Impossible 2" is now up for auction on eBay. According to the seller, the rubber Beretta 92FS Brigadier was the very hand cannon waved around by Tom Cruise throughout the production, when he wasn't firing a live gun of course. Which begs the question -- Why was Tom firing a live gun on the set?
But, if pretend violence isn't exactly your cup of tea, maybe some original doodle art by Mr. Cruise and his ex-wife Mimi Rogers would tickle your fancy. An eBay seller claims the "art" was originally drawn for charity and includes signatures from both Tom and Mimi. We have no idea what the crazy design is supposed to represent, but it really doesn't matter. Just think about how cool Rosie O'Donnell will think you are when it's hanging on your wall.