McDreamy Feud: Behind the Scenes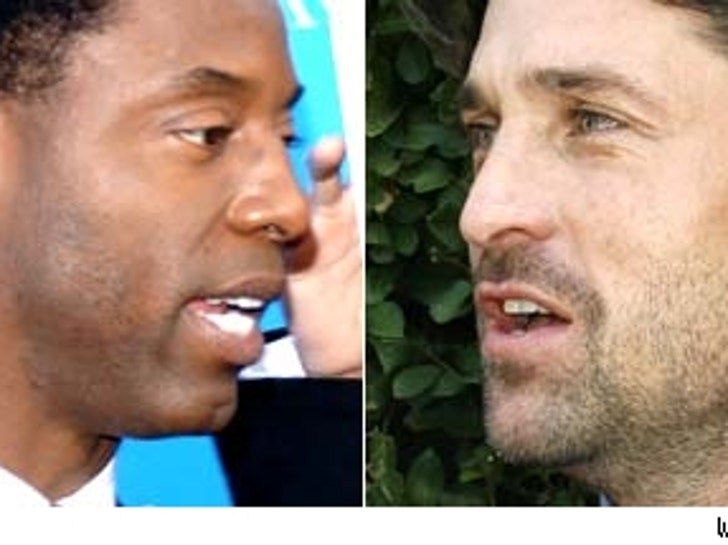 TMZ has the inside dirt on a feud between Patrick Dempsey and Isaiah Washington that bubbled over on the "Grey's Anatomy" set this week.

According to the NY Daily News' Rush & Molloy, Washington said "some disgusting things" and got in Dempsey's face. The National Enquirer kicked it up a notch, reporting that Washington had shoved Dempsey and choked him.
Now TMZ has new details on the dust up. We're told by sources on the ABC lot where the show is taped that production was abruptly halted yesterday. One spy says Dempsey and co-star Ellen Pompeo went to the commissary and were seen "whispering" for a while, and then Dempsey went outside and sat by himself.
One of Washington's friends tells a TMZ spy that the relationship between Isaiah and Patrick is "tense." The friend went on to say that Washington thinks Dempsey's "nice guy image is a bit of an act."
It appears execs on "Grey's" don't have a quick fix in mind. Show creator Shondra Rhimes was seen wandering around the lot during the time production was stopped.