Warrant Served in Mel Gibson Case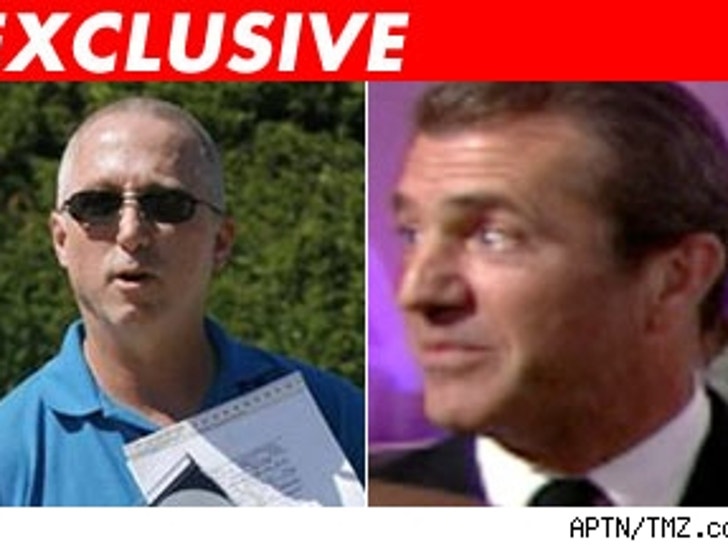 TMZ has learned the Los Angeles County Sheriff's Department has gone after the deputy who arrested Mel Gibson with a vengeance. At the same time, it appears little has been done to determine if top brass gave Gibson special treatment and deceived the media.

Sheriff's sources confirm to TMZ that the Department obtained a search warrant and raided the home of Deputy James Mee on September 13th. We're told deputies went inside and took Mee's computer, phone records and other documents. Sheriff's Department sources say the Department got the warrant because officials believed Deputy Mee leaked four pages of the original arrest report to TMZ. The Sheriff's Department claims it's a crime for a law enforcement officer to leak confidential documents.
The warrant is still sealed and the results of the search have not been made public.
TMZ contacted Mee's lawyer, Richard Shinee, who would not comment on the warrant.
Meanwhile, the Sheriff's Department claims it is still investigating charges that Department officials gave Gibson special treatment and lied to the media the day of the arrest.
The day Gibson was busted, Sheriff's officials told TMZ and other media that the arrest occurred "without incident." Nothing could be further from the truth. Gibson acknowledged his out-of-control behavior on today's "Good Morning America."
Also on the day of the arrest, Sheriff's officials told TMZ that the story it was about to publish documenting Gibson's anti-Semitic remarks and vulgar conduct was "absolutely false." Only after TMZ obtained portions of the arrest report did the Department change its story, ultimately telling TMZ the entire report would be submitted to the D.A.
As of today, no one from the Sheriff's Department has contacted TMZ to ask questions about the website's interactions with top Sheriff's brass on the day in question. By contrast, a Sheriff's official did contact TMZ's Managing Editor Harvey Levin to ask about the leak. Levin refused to give the deputy any information.
Sheriff's spokesperson Steve Whitmore told TMZ that everything is being done to make sure that the L.A. County Sheriff's Department is doing "everything which is right."
Michael Gennaco, Chief Attorney for the Office of Independent Review, the oversight panel for the Department, tells TMZ the Sheriff's Department cannot do a "complete and robust" investigation into the way the Department handled the case until the criminal investigation into the leak is resolved.