Birth Certificate for Anna Nicole's Baby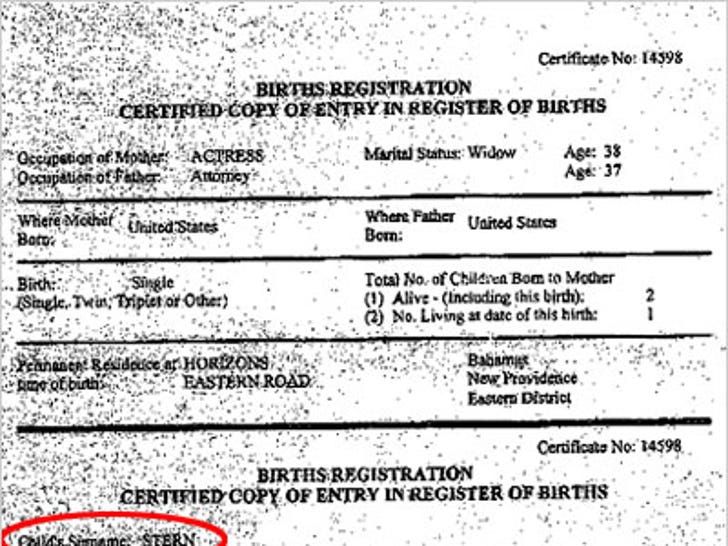 The certificate confirms that Anna Nicole may have left the U.S. permanently for bluer waters, listing the Bahamas as her permanent residence.
More significantly, the document lists her lawyer, Howard K. Stern as the father. Stern, who appeared on "Larry King Live" and proclaimed that he was the father, is in a war of words with Larry Birkhead, Anna Nicole's former boyfriend who claims he's the daddy. Birkhead has filed legal papers in Los Angeles, asking a judge to order a paternity test.
Interestingly, Anna Nicole chose to give the baby Stern's last name and the name Marshall as her middle name after Anna's late husband, billionaire J. Howard Marshall.