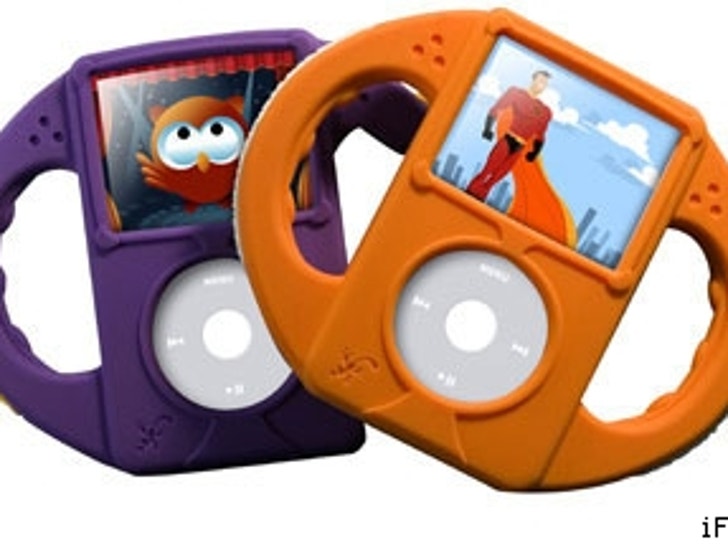 If you're anything like us, you treat your precious iPod as if it was a newborn baby, doing everything it takes to keep it shiny and scratch free. So when your accident-prone child wants to watch their favorite animated show on the fragile little device, your reluctance is completely justified. Kids are messy little creatures who tend to drop stuff.

Well, the people at iFrogz are coming to your rescue with a kid friendly iPod suit of armor called the Tadpole. Aside from the 100% silicon casing, the Tadpole comes equipped with cool handles so your little tike has something to hold on to. Even the delicate click wheel and screen are protected with custom iFrogz Screenz, so you won't get your iPod back with peanut butter smeared across it.
The Tadpole is available to order now and will ship on November 1st. Finally, your most prized possession will be safe in the hands of your second most prized possession.