Anna Nicole Pops Pills in '94 Holiday Video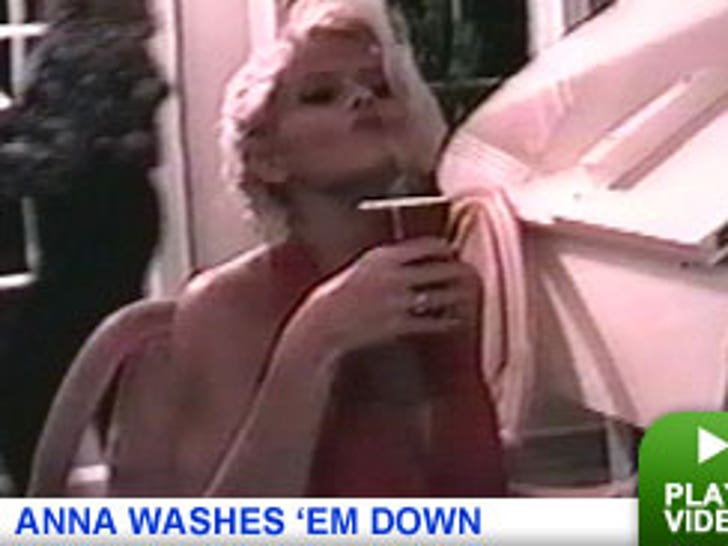 Besides opening gifts, Anna, who is referred to by her given name Vicky, is seen being given pills by a guest at the party. The family member videotaping the gathering then quickly comments "I got that!", to which Anna responds by saying "Stress!"
While we have no idea what type of pills she took, we do know the party took place at Anna's Cypress, Tex. ranch, a home given to her by her late husband, billionaire J.Howard Marshall.
The next day Anna celebrated Christmas with Marshall at his home. Video of this celebration was widely broadcast last year.
Daniel, who was eight at the time, never leaves his mother's side and can be seen in the video with his back turned to the camera.
A source tells TMZ that the Christmas Eve celebration was also the last time the entire family was together, since soon after the party she reportedly cut all ties with her clan.