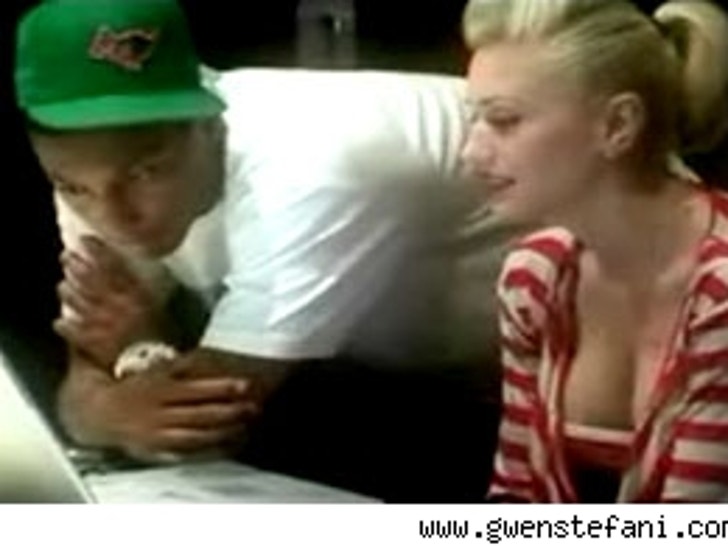 Gwen Stefani is one hot momma and her new record may be even hotter thanks to help from her old buddy Pharrell and a few other friends, including ex-boyfriend Tony Kanal. The Hollaback Girl has been hard at work writing and recording her new record "The Sweet Escape." This record will have its work cut out to top her "Love. Angel. Music. Baby" effort, which went quadruple-platinum. But, judging from the first single being released "Wind Me Up" - produced by the Neptunes who also worked on her last record - "The Sweet Escape" could be one monster record.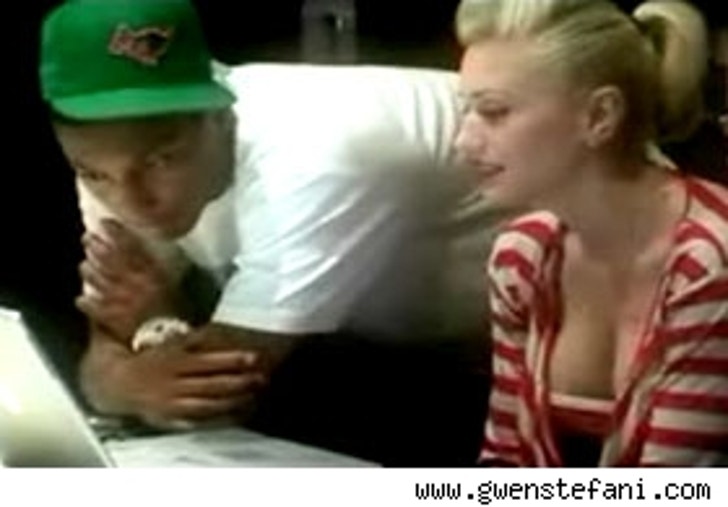 In a behind the scenes "webisode" detailing the collaboration for "Wind Me Up" Gwen gushes over Pharrell's infections beats behind the new single calling it her "crazy song" and telling how she had to have the tune and its "insane bass line" for herself. Pharrell came up with the groove and called Gwen down to Miami to hear it. She obviously loved it and the two worked together to complete the song. You can tell how much respect that have for each other's talent that makes them a great team. Watch the entire tape here on the making of the song. DJs will have fun with this one and it will no doubt be a dance floor staple well into next year. Gwen also says of the record as a whole, "This album is suprisingly different than the last one. I started recording it last year before Kingsont was born and it's definitely evolved over the last year. The dance sound is very 'now.' It's modern...not so retro."
"The Sweet Escape" hits stores December 5th, just in time for the holidays! And, beyond the record, she's got other stocking stuffers for you: the Gwen Stefani doll line and a concert DVD. The dolls are out now and include the "Baby" and "Hollaback" versions. You can check them all out here (sorry guys, no life size versions!). Sophie Muller, who directed the video for "Wind Me Up" also directs the concert DVD titled "Harajuko Lovers Live." Muller has directed No Doubt videos including "Underneath It all" and "Simple Kind of Life" as well as four of Gwen's solo vids. This new DVD focuses on shows she did in her hometown of Anaheim, California. Gwen is also set to hit the road next spring. Look for 2007 to be a huge year for her and I expect many award show appearances (and wins!) for Gwen and "The Sweet Escape."