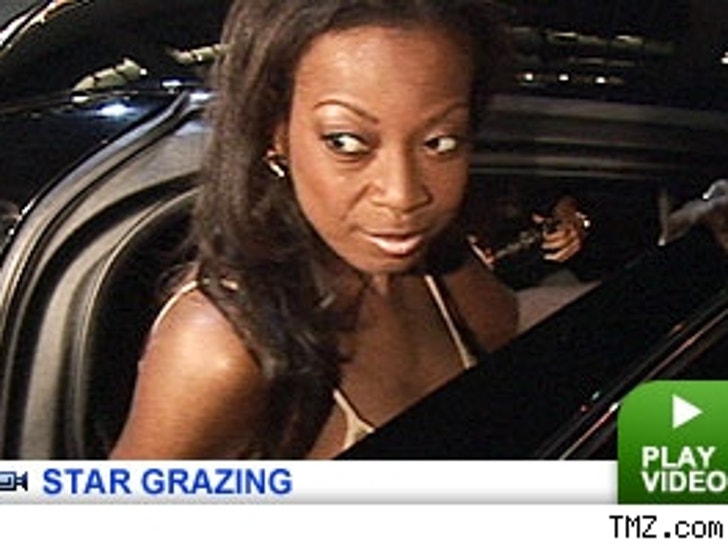 She's still full of herself, but Star Jones is far from being full.

Her former bigness hit the trendy Mr. Chow restaurant in Hollywood last night to treat herself to a high quality meal. They don't serve crow.
Although she has yet to land a new gig, it's good to see that the once larger-than-life lawyer has socked away enough dough to afford a few dumplings.
Take a "view" of Star's night out.