TomKat Wedding: Mission Accomplished!
TomKat Wedding:
Mission Accomplished!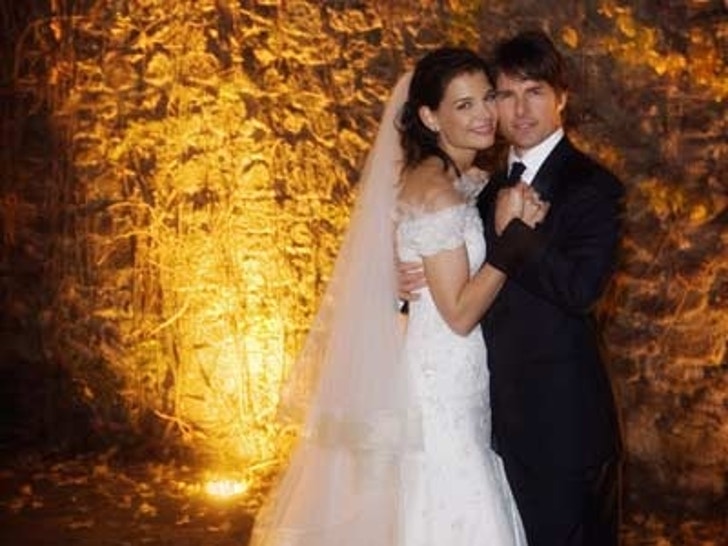 It's official! Katie Holmes is now Mrs. Tom Cruise! The stars tied the knot at a spectacular star-studded wedding ceremony Saturday afternoon at Odescalchi Castle in Rome. The couple, who got engaged in June of 2005 (just two months after publicly announcing their relationship), was dressed from head to toe in Giorgio Armani. Baby Suri was also clad in designer wear.
Just a few of the 14,000 locals managed to catch a brief glimpse of some of the famous guests on their way into the castle, but the entire town got quite a treat when the sky was light up with red, white and green fireworks at the end of the evening. Even though there has been significant doubt cast upon the authenticity of their relationship from day one, we would like to take a moment to congratulate the happy newlyweds. Cheers!