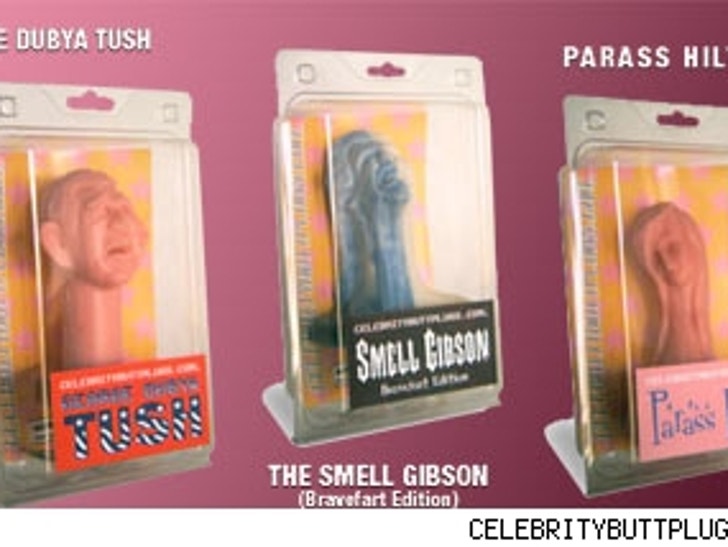 WARNING: THE FOLLOWING STORY CONTAINS EXPLICIT SEXUAL CONTENT. PROCEED WITH CAUTION.
If you thought Mel Gibson was a real stinker after TMZ exposed his booze-filled anti-Semitic rant, wait'll you get a whiff of this.

The folks at Celebritybuttplugs.com have developed a line of novelty sex toys, which bear a strikingly close resemblance to some of Hollywood's most famous stars. While the site claims that "any resemblance to real persons, living or dead, is purely coincidental," we can't help but wonder where they got the inspiration for the Par-ass Hilton, George W. Tush, and Smell Gibson (Bravefart edition) toys. The end.