Oprah's New Green Thumb Has Stripper Past
Oprah's
New Green Thumb Has Stripper Past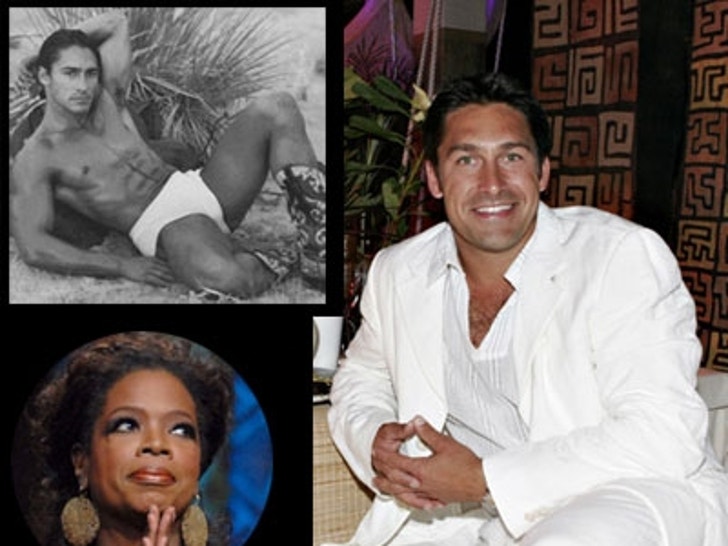 Oprah's new gardening guru, Jamie Durie, got a wild ovation last week when he was introduced on her show. It's not the first time Durie's entrance sent a group of women into a shrieking frenzy.
It turns out, as noted by celeb blog Faded Youth, that the meatcake had a successful career as a stripper in ManPower, Australia's equivalent of Chippendales -- and he was even the "Dance-Team Captain" of the troupe! He later hosted a popular home improvement show in Oz called "Backyard Blitz," which along with his physique and dazzling smile, made him something of a phenom Down Under.
Like Oprah's interior design guru, Nate Berkus, the same is likely to happen to Jamie here. Berkus has his own home-design line at Bed, Bath, & Beyond, and bestselling books, thanks to his Oprah exposure. When Oprah told her audience, "You may not have heard of this guy, but wait until you see what he can do," she may have had his rippling quads in mind.