X-Tina Gets Waxed
X-Tina
Gets Waxed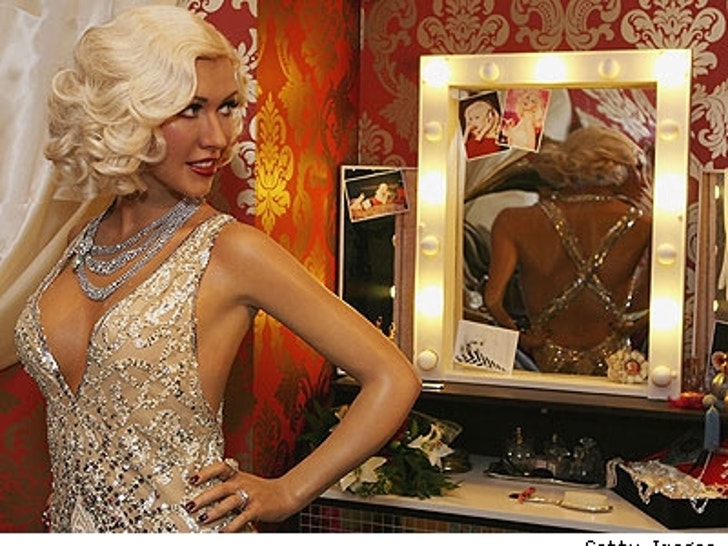 Christina Aguilera broke the mold -- now she's in one.
Marking the end of her UK tour, an interactive wax figure of the platinum-haired diva was unveiled at Madame Tussauds in London -- and she's never looked better. The stacked paraffin blonde wears a vintage, floor-length jeweled gown and stands in an elaborate mock 1920s dressing room.
British fans will still be able to croon with the waxen Christina by singing into a hairbrush microphone as a song plays one of her videos in the mirror. Forget the British Museum.