Lohan's Mom: Lindsay Goes to AA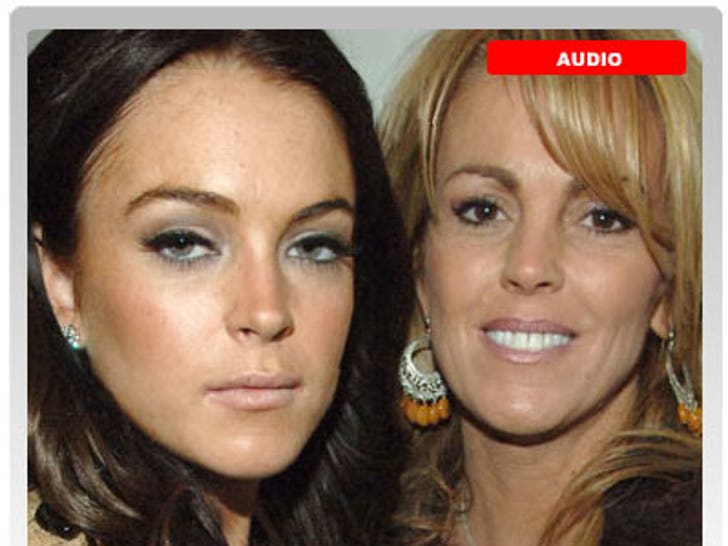 The Lohan clan, sans Lindsay, appeared live on Ryan Seacrest's radio show on 102.7 KIIS FM this morning to promote Ali Lohan's (Lindsay's 13-year-old sister) holiday album. Conversation quickly turned to Lindsay and reports of her partying.

Mom Dina chose not to comment on reports of Paris hitting Lindsay, however, she did reveal that Lindsay has been attending AA meetings. She claims that a lot of Lindsay's friends are members and "It's a positive thing" for La Lohan.
While we agree that AA meetings are probably a good idea for the hard-partying starlet, we'd like to remind Dina what the second A in AA stands for: Anonymous!
Calls to Lindsay's reps were not immediately returned. Listen to the audio and see if you think Dina was out of line.