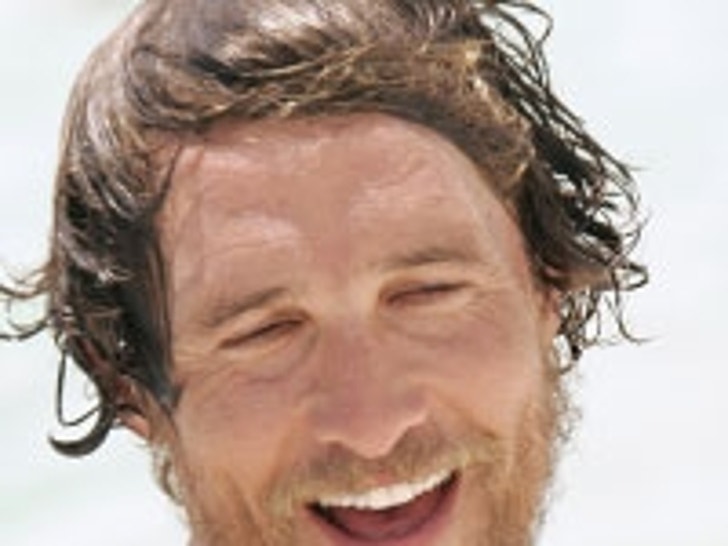 Matthew McConaughey finally got dressed; unfortunately he chose a hideous 10-year-old-looking unwashed purple sweatshirt, along with a patterned do-rag and camo pants -- he looks like he's about to clean house for Crocodile Dundee.
Everyone's favorite public tooth-brusher was spotted (and possibly smelled) at Sydney Airport while waiting for a flight back to the United States.
If you're wondering about the lizard-covered bag over his shoulder ... we're told it's a didgeridoo -- an aboriginal musical instrument. Bongo boy loves his instruments.
McConaughey has been Down Under for the past few weeks, filming his latest movie, "Fool's Gold."