Rosie Won't Bid Adieu to "The View"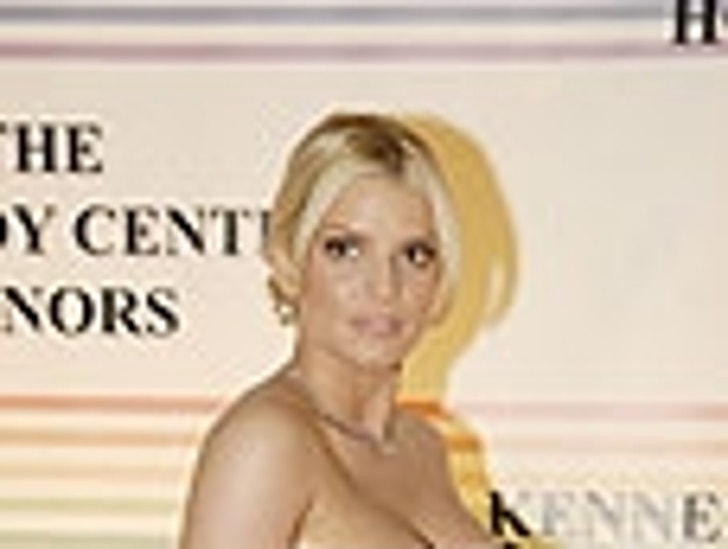 Rosie O'Donnell shot down any speculation yesterday that she might be leaving "The View."
"Don't anybody worry where Rosie's going – she's right here," said O'Donnell, rumored to be leaving after her contract ended in the summer. Reports swirled that she might bolt to join the cast of FX's drama "Nip/Tuck," on which she's had a starring role. But Rosie pointed out she could shoot her episodes of "Nip/Tuck" while "The View" is on hiatus during the summer.
Sources have suggested that Rosie's had a tough time fitting in at "The View," but there's no doubt that she's been ratings gold for the show – last month it had its biggest November audience ever.
Dolly Pardons Jessica for "9 to 5" Flub
Dolly Parton told Jessica Simpson not to worry about her shaky performance at the Kennedy Center Honors, saying that Jessica is "so talented and that she'd be "honored" to return the favor someday.
Parton released a statement in which she waved off Simpson's nerve-wracked rendition of "9 to 5." "Jessica is so talented that I'm sure that someday they will be paying tribute to her and I would be honored to perform for her," said Parton. "But I'll probably be so nervous that I'll forget my wig!"

Jay-Z and Beyonce: Still Not Married
Beyonce ambushed her Jiggaman with a stunningly expensive three-day birthday party – but it didn't turn into the nuptials that had been rumored. As Rush & Molloy report, the supposed "wedding," which was meant to be happening this weekend, isn't, and the couple and their lucky pals are already back from the birthday party. Still, what a party it was: The couple and 20 of their closest pals boarded two chartered 757s Monday night (one had a 20-seat movie theater), boarded a 270-foot yacht in St. Martin, then swam, snorkeled, and even submarined into the depths of the ocean for two days. An R&M source estimates that the sybaritic shindig cost $1 million per day.

Lindsay's Mysterious "LR" Revealed
In the bizarre email uncovered yesterday by Page Six, Lindsay Lohan mentioned that she might sue a certain "LR" for tattling on her to the tabloids. That "LR," says the Post, is her former assistant, Lindsay Ratowsky. The two Lindsays have had a famously rocky relationship ever since Ratowsky ditched Lohan to work for Jessica Biel, and she fumed when Ratowsky showed up to an event last week with Biel. Meanwhile, as TMZ reported yesterday, Al Gore doesn't know anything about helping La Lohan do an image makeover, nor do the Clintons, either, as the freckled phenom had suggested in her missive.
Party Favors: Tori's Yard Sale Starts in Four Short Hours! ... Heather Mills Taking Her Own Counsel ... Richard Hatch Appeals Conviction
Tori Spelling is selling her stuff today in Studio City, so get there early (it starts at 9 AM PT) and sharpen those elbows. She tells People, "I wanted to get organized before the baby arrives, so this seemed the perfect time to clean house." You can snap up her "90210" memorabilia and "jeans that [her] preggers butt can't fit into anymore." ... Heather Mills has fired Anthony Julius of London law firm Mishcon de Reya and will be representing herself in her divorce proceedings because, according to her rep, she can't afford a lawyer ... Original "Survivor" winner Richard Hatch is appealing his conviction on tax-evasion charges, saying that he had agreed with the show's producers that his tax burden would be shouldered by them, which they deny. Hatch is serving a four-year prison sentence.