Dreyfuss: Down and Out in Burbank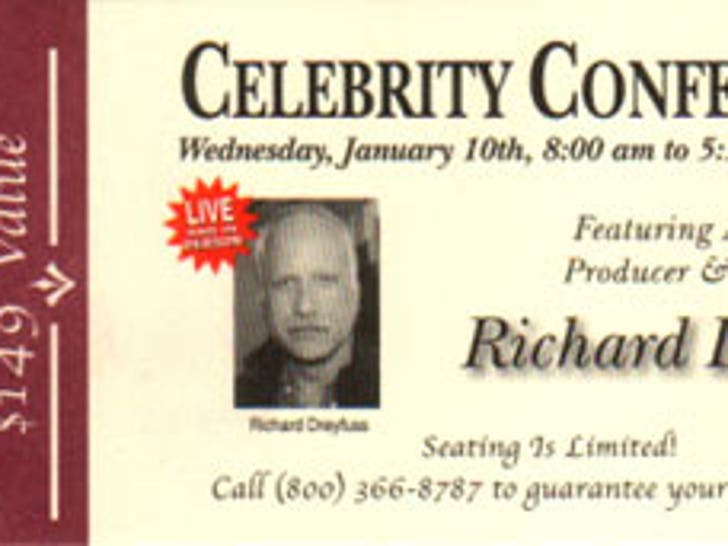 Richard Dreyfuss won an Oscar for playing a struggling actor in the 1977 film "The Goodbye Girl." Now he appears to be playing one in real life, as a spokesperson for a get-rich-quick program.
A promotional mailer announces that Dreyfuss will speak at themillionaireconference.com's January 10 real estate and financial seminar at California's Burbank Airport Hilton. Oh, the glamour! TMZ contacted the outfit, which confirmed Dreyfuss' appearance but would not say what topics the "Jaws" star would be covering ... perhaps "Losing Your Career in 3 Easy Steps."
The flyer comes with two complimentary VIP tickets, allegedly a $149 value each. TMZ contacted the registration hotline and was told that the event is free -- no fee is charged whether you have a ticket or not. You get what you pay for, people.
Finally, if the lure of hearing Dreyfuss speak doesn't entice you to attend, the invite says a free lunch will be provided. We can all rest easy, knowing that Richard won't go hungry.