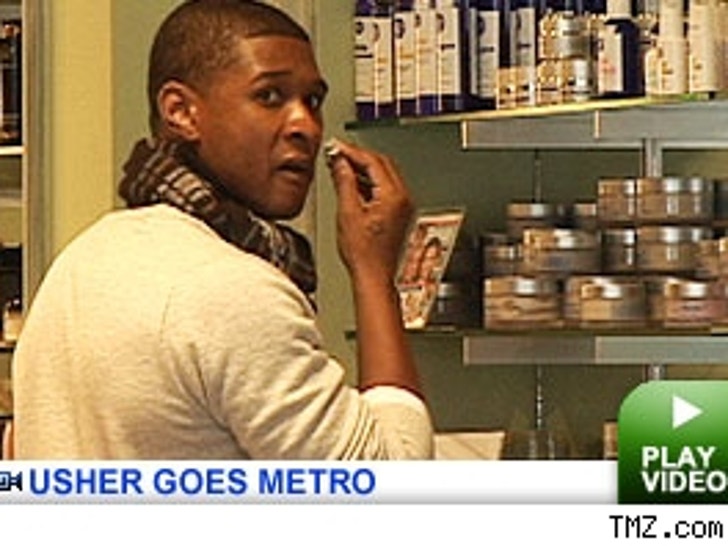 There's a reason why Usher is so damned smooth.

TMZ cameras spotted the primping prince of pop at the Kalologie store on Robertson Blvd. in Los Angeles, testing out a few natural products worthy of his delicate skin. According to sources, Usher was using Arcona's Triad pads to clean his face.
From the giant smile on his face, it looks like Usher likes the goo.