Knievel Sues 'Kanyevel' Over Jumpsuit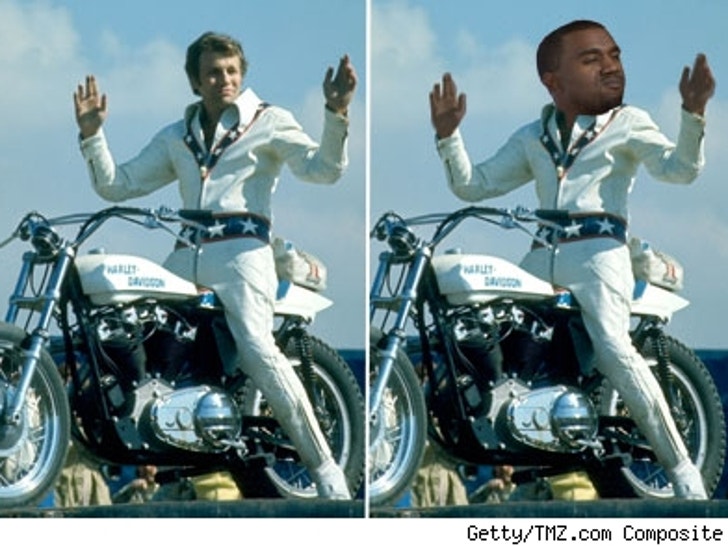 World-famous daredevil Evel Knievel, 68, has sued rapper Kanye West -- over a cheesy jumpsuit and a rocket-propelled Skycycle.

In a lawsuit filed Monday in Federal Court in Florida, the daredevil claims that Kanye infringed on his trademark name and likeness in West's video for "Touch the Sky." In the video, West portrays a character named "Evel Kanyevel" who attempts to jump a large canyon, not unlike Knievel's famous 1974 jump of Snake River Canyon in Idaho, which was not successful.
Knievel argues that the white jumpsuit he wore for the stunt and the "Skycycle" that he used are trademarked. Knievel also claims in the suit that "vulgar and offensive" images depicted in the video damage his reputation.
The lawsuit asks for damages and seeks to halt distribution of the video. West's reps couldn't be immediately reached for comment. No word on whether Knievel knows how many of Kanye West's fans were actually alive in 1974.