Guns N' Roses Fans Go On Strike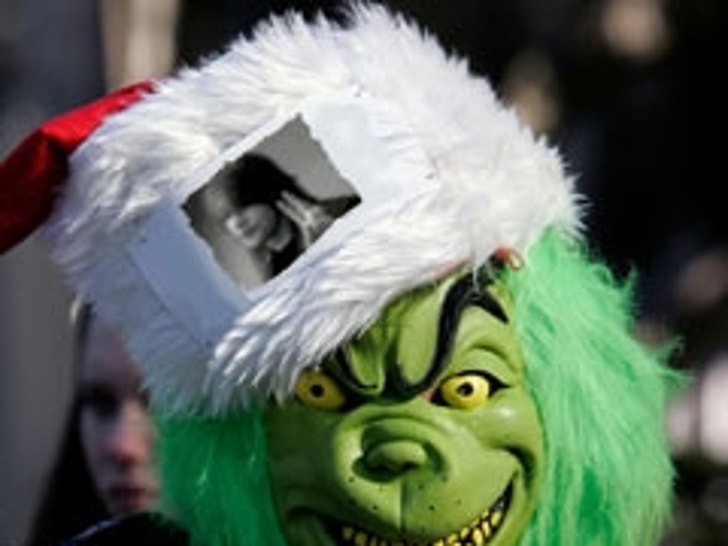 Reports that a new Guns N' Roses studio record titled "Chinese Democracy" was in the works first began to surface way back in 1997. In the years that rolled past since then, Axl and crew performed new songs and tracks have been leaked on the net, but no new record found its way into stores. Earlier this year, Rolling Stone reported a possible November release date. Despite the long wait, Guns fans, who've been snapping up concert tickets on the current Guns tour, seemed ready for the stocking stuffer. Now, here we are, just two weeks before St. Nick makes his rounds, and there is still no record from Axl and crew.
Guns fans in Italy, who say they've manned the GNRonline.it site for six years have had enough. They've posted a message on their fan forum saying they are stopping all posting and forum moderation on the site until they get some "clear" communication from the Guns camp on when the new record is coming out, and if they're not satisfied, they may soon stop the site altogether. A message on the site indicates that the fans who run the site seem quite unappreciated by a "band that does nothing to recognize the[ir] efforts."
Not a peep from Axl or anything on their official site, except to say tonight's show in Fresno is canceled. Guns' guitarist "Bumblefoot" reportedly issued a statement thanking fans for their support, but also seemingly chastised them for complaining about the record not being out yet, saying, "Life's too damn short to be upset about what you don't have - enjoy what you do have."
Easy for him to say, since he hasn't been waiting as long as the diehard "gunners" - but hey, at least he didn't tell them all they "need is just a little patience."