Beyonce's Beef is a Family Affair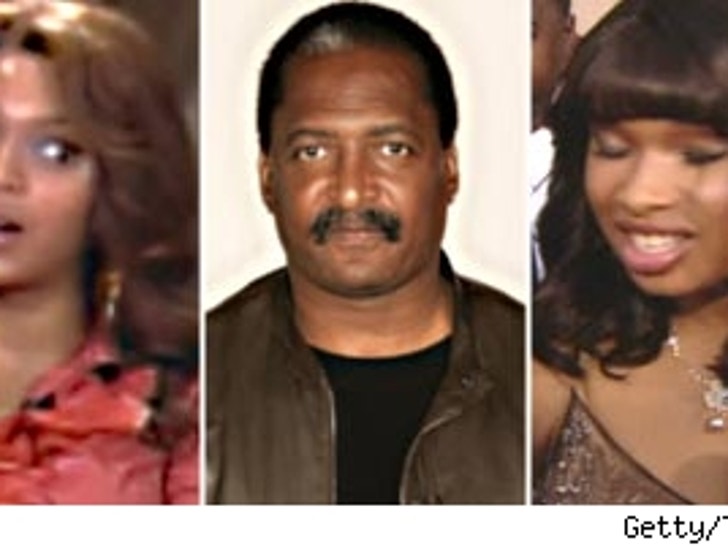 Beyonce's not creating the supposed catfight with "Dreamgirls" costar Jennifer Hudson – her daddy Matthew is.

As E!'s Marc Malkin reports, during the filming of "Dreamgirls," the ever-overbearing Matthew tried to sign Hudson as a management client, only to rebuffed by the former "American Idol" contestant. Despite her rejection, Matthew went around telling people he'd been representing the breakout star.
What's more, after an early screening, both Matthew and B's mom (Tina) flipped over Hudson's screen time, arguing with writer/director Bill Condon that the flick needed to be recut and include more B and less J -- Condon refused.
Of course it's not the first time Matthew has gone ballistic over Beyonce. Back in June, when TMZ posted video of PETA confronting Beyonce over her fondness for fur, Matthew tried just about everything in his quiver to get it taken down. It didn't work.