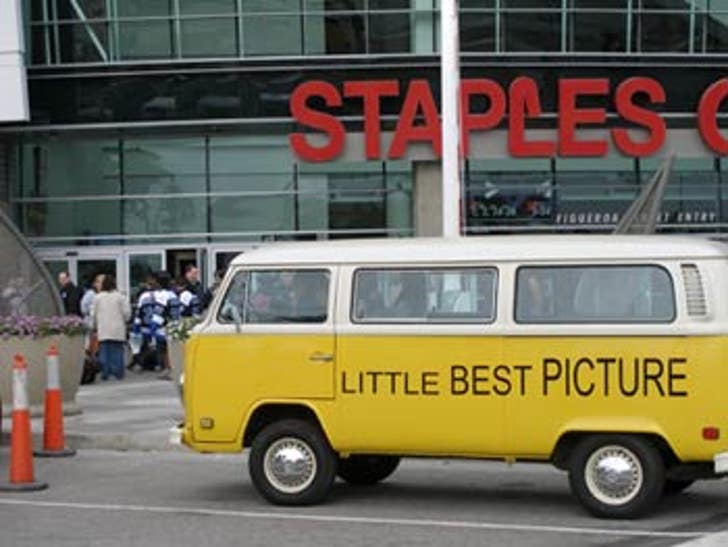 The little movie that could ... was released on DVD yesterday. To celebrate the release, Fox Searchlight has the yellow VW bus from "Little Miss Sunshine" zipping around Los Angeles all week long.

Academy voters take note! The sleeper hit is already up for a Golden Globe for Best Picture, and the bus now features the words "Little Best Picture" painted on the side.
Directors Jonathan Dayton and Valerie Faris started in the early 80s with a little show on MTV called "The Cutting Edge," which introduced bands like Red Hot Chili Peppers.