Paris Gives Brit Bitch Gift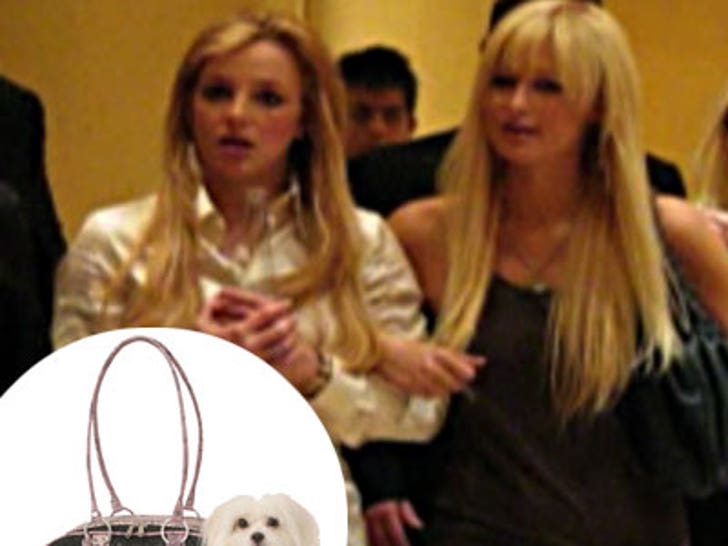 After an online New York Dog magazine poll bestowed Britney Spears with the title "Worst Celebrity Dog Owner," she received a consolation prize from her new BFF, and last year's winner, Paris Hilton.
Hilton gave Spears a Bali puppy carrying case from petote.com. The $500 orchid colored bag is made of Italian leather and comes with a detachable fur-lined pad. Only the best for Brit's bitches!
At last, we can take comfort in knowing that at least one of Britney's pets will remained covered in public.