James Brown, Godfather of Soul, Dies at 73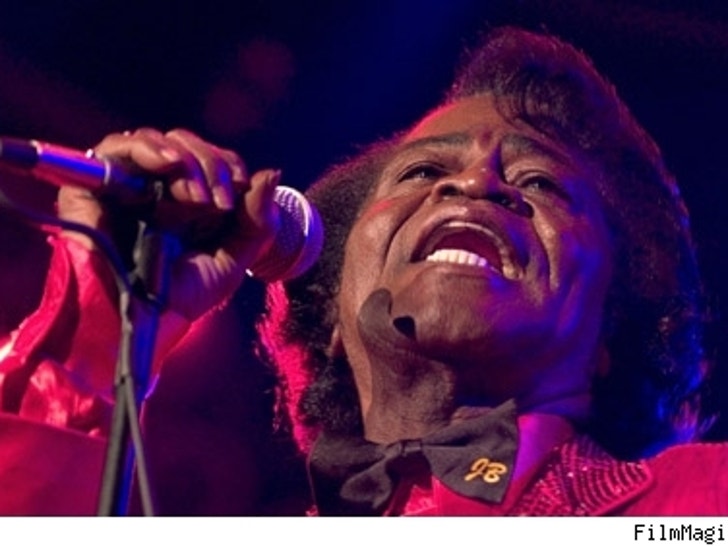 James Brown, a musical giant and one of the most breathakingly dynamic performers in all of entertainment, died early Christmas morning in Atlanta at the age of 73.

Brown, the self-described "Hardest Working Man in Show Business," was hospitalized with pneumonia at Emory Crawford Long Hospital on Sunday and died around 1:45 AM, according to his agent, Frank Copsidas. A longtime friend, Charles Bobbit, was at his side. Copsidas told the Associated Press, "We really don't know at this point what he died of."
With his unmistakable pompadour, stunningly agile dance moves, raspy vocal style, and almost superhuman on-stage energy, Brown, as much as anyone in the history of live performance, gave audiences their money's worth and much more. His gifts as a songwriter and singer, which helped earn him the title of "The Godfather of Soul," were hugely influential on the genres of funk, disco, and rap as well. His instantly recognizable hits included "I Got You (I Feel Good)," "Papa's Got A Brand New Bag," and "Say It Loud -- I'm Black and I'm Proud."
Brown's personal life, particularly over the last two decades, was beset with allegations of drug and alcohol abuse and domestic trouble. He spent 15 months in a South Carolina prison and 10 months in a work release program after leading police on a half-hour, PCP-fueled chase which ended with the tires of his truck being shot out. Brown recently married his fourth wife, backup singer Tomi Raye Hynie, with whom he had a young son. Brown had five children with his previous wives.