Ginger Spice Eats It, Posh Feeds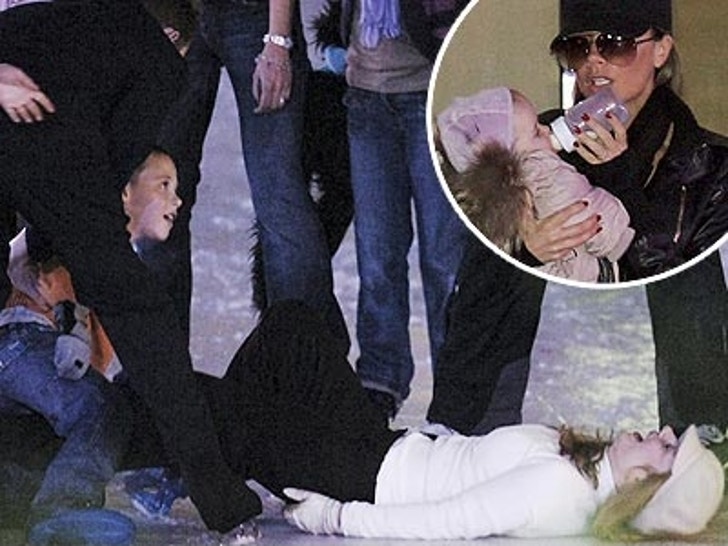 Geri Halliwell could use a few skating lessons.

The former Spice Girl took a nasty spill at the Natural History Museum Ice Rink in London, while fellow Spicemate Victoria Beckham looked on. Ginger skated with Posh's son Brookyln as Posh fed Ginger's baby daughter Bluebell.
Doesn't Posh look thrilled?