Sin City Kicks Brit's Ass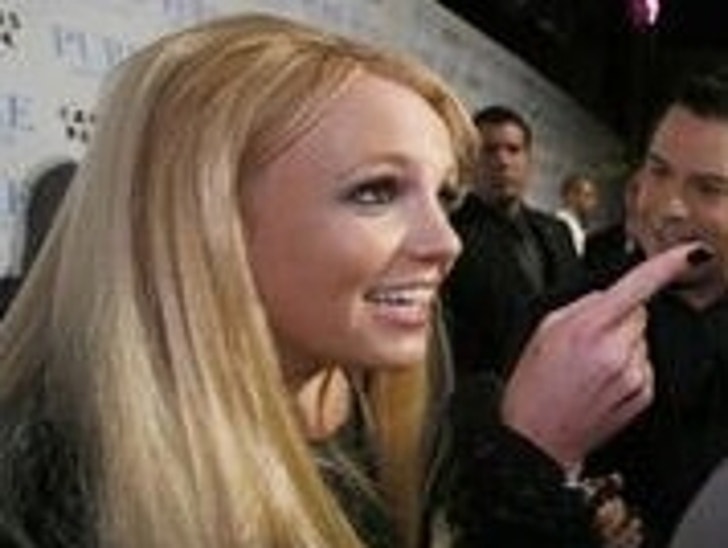 Seems like Britney's hard-partying ways may finally be catching up with her. The pop princess reportedly passed out shortly after leading a New Year's Eve countdown at Caesars Palace's Pure nightclub in Las Vegas.
At 12:45 a.m., after swigging some champagne and dirty dancing to her own "I'm a Slave 4 U," the party mom "went into a dead faint and just fell right on the floor," reports the New York Post. Her entourage picked her up, shielded her from gawkers with an oversized, hooded poncho and quickly whisked her out of the club. We're guessing this isn't the kind of attention Caesars was expecting when they paid Spears the big bucks to show up at the bash.
Spears' manager, Larry Rudolph, claims that "nothing out of the ordinary" happened to Miss Brit. "She was not drunk," he says. "She was just tired and falling asleep."
Oprah Disses Inner-City Kids
Oprah is raising some eyebrows after snubbing needy American kids and opening a $40 million school in South Africa. But the talk show queen is ticked that people aren't appreciating her generosity, and says Americans would just waste a golden opportunity to get a good education at her expense. "I became so frustrated with visiting inner-city schools [in the U.S.]," she tells Newsweek. "If you ask the kids what they want or need, they will say an iPod or some sneakers. In South Africa, they don't ask for money or toys. They ask for uniforms so they can go to school." But that didn't stop Oprah from including a yoga studio and beauty salon in the plush girls' school.
Jessica and John: Caught Red-Handed
Jessica Simpson and John Mayer were canoodling at New York's Hudson Hotel at a party thrown by Christina Aguilera on New Year's Eve. "He was scratching her back, they were kissing, it wasn't subtle," a source tells the New York Daily News. The "secret" couple then spent the night at the Mercer Hotel in SoHo. "John has been thrilled that they have been tricking the media, but she doesn't really care," the source says. John's Christmas present to Jess? A framed copy of the Us Weekly cover that says, "Dumped: John Ditches Jessica." That'll save her a little cash, which she'll need since she's not getting an expense check for her botched tribute to Dolly Parton. Jess won't be getting back the $15K she shelled out for hair, makeup and stylist fees for the fiasco.
Party Favors: William Shatner to Host Space Camp Hall of Fame ... Jackie Chan Starts Chinese Film Company ... Donald and Paris Top Year-End Polls, But Not in a Good Way
William Shatner will help Space Camp celebrate its 25th anniversary in June. The former "Star Trek" actor has agreed to emcee the camp's inaugural Hall of Fame induction banquet, which will honor 10 people who have either attended Space Camp or been major supporters ... Jackie Chan has a new film company in China, and plans to produce 10 projects. Throughout his career, Chan has continued to make Chinese-language flicks alongside such Hollywood blockbusters as "Rush Hour." The last Chinese movie he produced was "Rob-B-Hood," about kidnappers who steal a baby ... Donald Trump was voted "Most Annoying Money Personality" in an AOL poll, while Paris Hilton was named "Most Overpaid Celebrity."