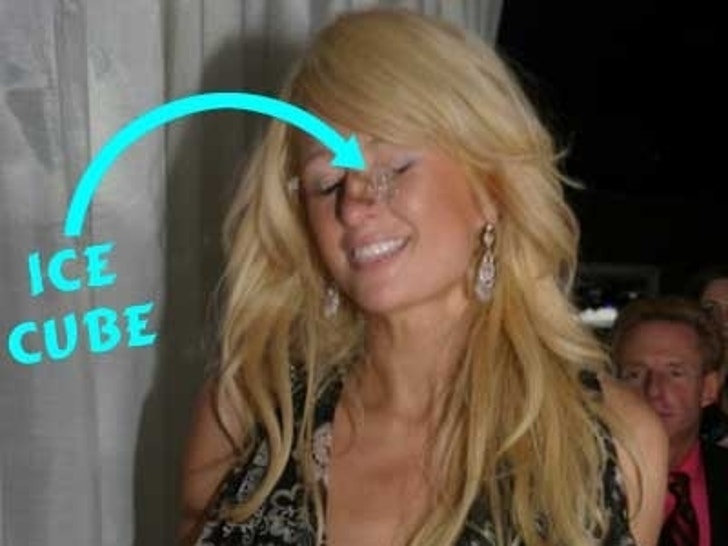 Paris Hilton is known for flashing some serious bling (and other things), but it was a different kind of ice that got the heiress' attention in Las Vegas.
Hilton was "singing" a track from her debut album at PURE nightclub recently, when she was pelted with an ice cube as she walked off stage. That's cold!
The on-the-rocks occasion was captured by our friends at spyonvegas.com -- and iced any possibility of an encore.