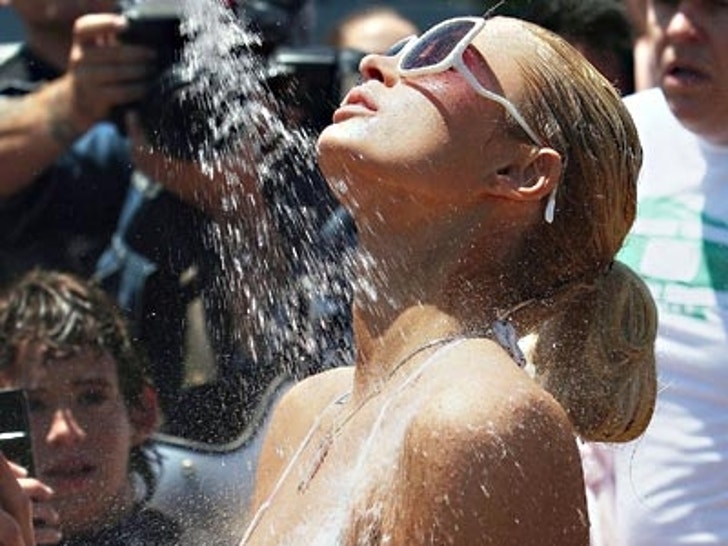 Paris Hilton sure gave the locals a show in Sydney.

The heiress arrived in Australia this morning, where she'll celebrate New Year's Eve as hostess of a giant bash. After spending the afternoon seaside with BFF Kim Kardashian, it was time for a beachside shower in her Louis Vuitton bikini. Of course it was.
We're guessing the photogs also needed a cold shower.