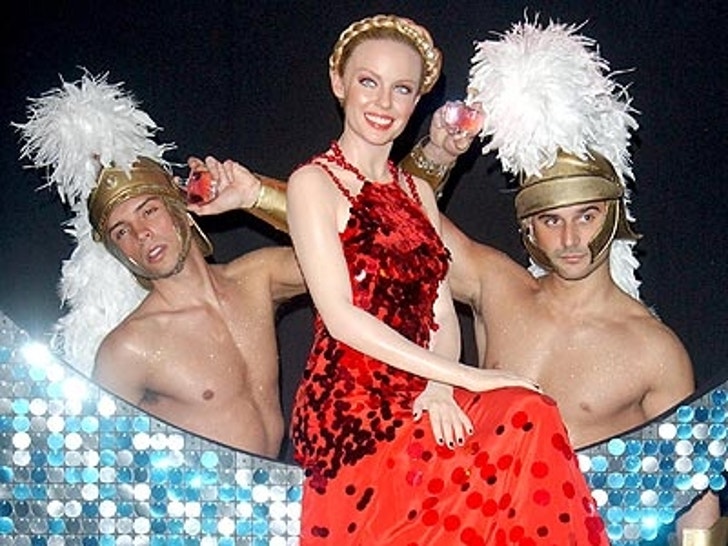 Kylie Minogue is one hot piece of wax.

The Aussie songstress has been immortalized in wax at Madame Tussauds in London, and get this -- she's scented! The paraffin figure smells like Kylie's signature perfume, "Darling," and was unveiled today by a pair of hunky Trojan warriors.
It's been a wild week for Minogue; the pop star was named Best Dressed by Glamour Magazine, got her handprints in the London equivalent of the Walk of Fame, and was hailed as the greatest gay icon of all time in an online poll at OnePoll.com.