Chinese Can't Stop Arrival of "The Departed"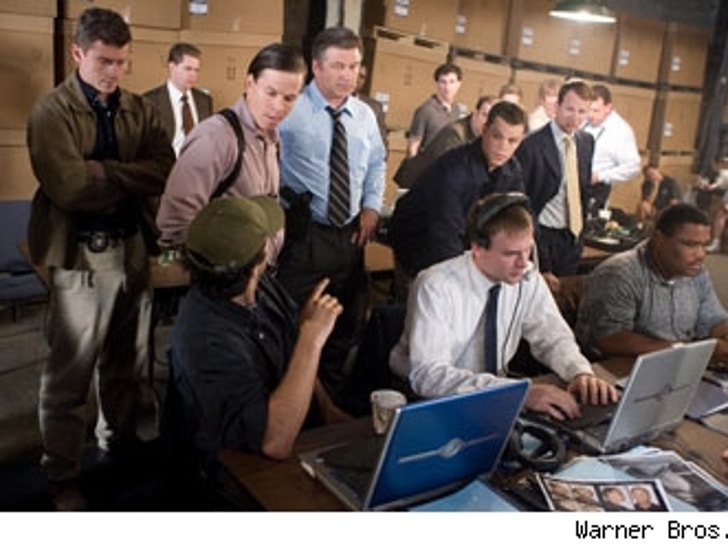 Irony Alert: Look closely, and you'll notice that there's a significant hunk of geography missing on that Golden Globe recently won by Martin Scorsese for "The Departed." It's China.
Reuters is reporting today that "China's movie censor will not approve Golden Globe-honored film "The Departed" for domestic cinematic release..." because the film's plot involves a Chinese plan to buy highly sophisticated computer chips on the black market.
So, why are we issuing an Irony Alert?
The Chinese government's heavy-handed move will stop no one in China from seeing the movie if they so desire: "The Departed" has already been heavily pirated, using -- what else? -- highly sophisticated computer technology, and is widely available throughout the Chinese black market.
Also amusingly enough, the Chinese news service People's Daily Online goes to extra-special lengths to slap around the Globes' parent organization, the Hollywood Foreign Press Association, offering this indisputable but oddly-timed parting shot in its coverage of Scorsese's Globe win.
Viz, "However, the Hollywood Foreign Press Association, which gives the awards, has drawn criticism for its small size of 85 members, which theoretically makes it more susceptible to influence by studios and publicists, the absence of members from internationally renowned publications, and the practice of some members of posing for photographs with stars, which would be an ethics breach at most U.S. publications."
While all the aforementioned knocks on the HFPA is not exactly an ancient Chinese secret, the government controlled Chinese press' pointing it out in this context seems like the pot calling the kettle black.

Anyway, a big "Bravo!" to Warner Bros. for not backing down on this, unlike Paramount, which caved to Politburo pressure last summer to make a Shanghai slum look more like Santa Monica in "Mission: Impossible 3."