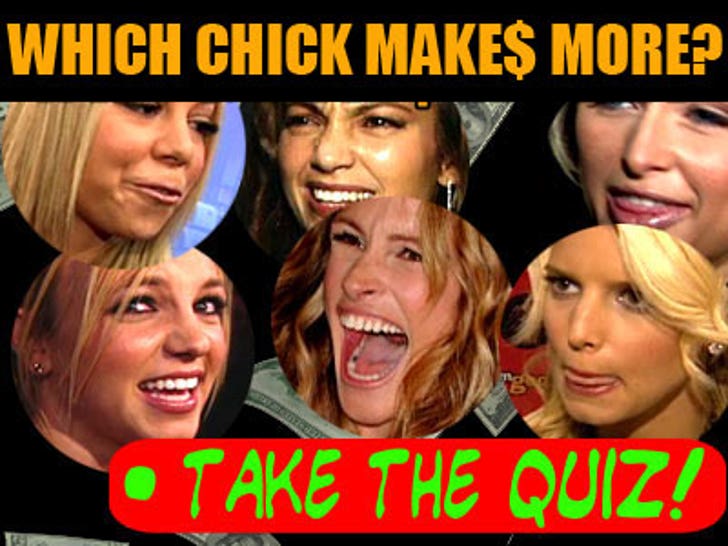 Hollywood may still be an old boys' club, but the ladies are still doing pretty well for themselves.

Forbes just released their list of the 20 Richest Women in Entertainment, and while it's no shocker that Oprah Winfrey is the richest femme in the biz (if not the world), can you guess how the rest of the A-list ladies line up?
TMZ wants to see if you can tell which one of the following three big-time babes brought in the beaucoup bucks!