Cox to Unload Monster Mansion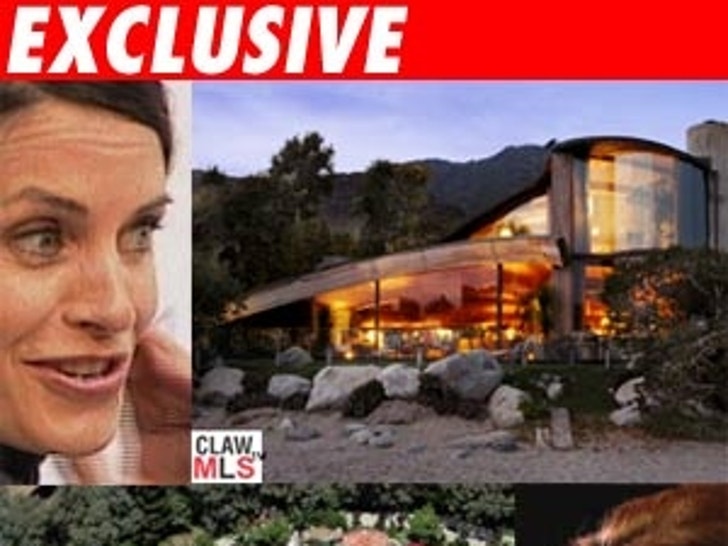 TMZ has learned that Courtney Cox and David Arquette are selling their sprawling Malibu mansion for a whopping $33.5 million! According to Malibu real estate sources, they paid around $10.5 million. "Dirt" cheap!

The "world class architectural estate" designed by John Lautner, features four bedrooms, five bathrooms, and an 80-foot beachfront area. Our sources tell TMZ that Cox bought the home because of its unique architectural design, which the "Dirt" star studied at Mount Vernon College in Washington D.C. The property was listed on January 23.
TMZ has also learned that Britney Spears is dumping the dump she shared with dumped husband Kevin Federline. The pop mom put her Malibu manse on the market on January 18 for $13.5 million. The house features seven bedrooms, eight and a half baths and a recording studio. Spears bought the home in 2004 for a