FOX to Cooper: 'You're Paris Hilton!'
FOX to Cooper:
'You're Paris Hilton!'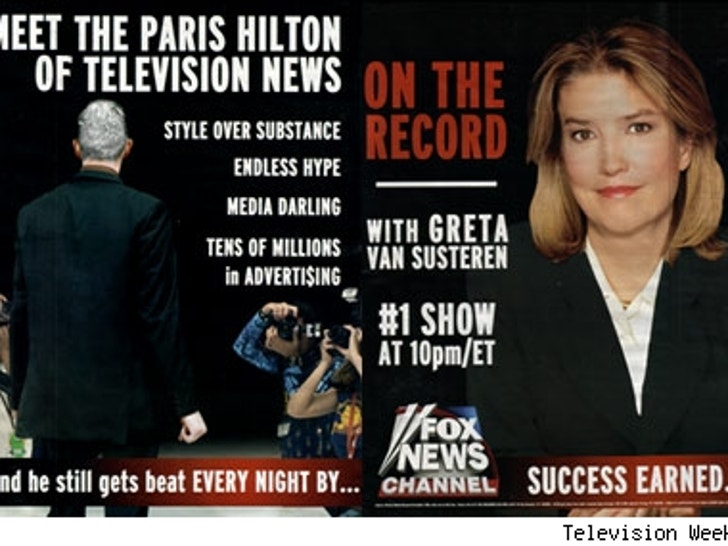 In the world of conservative news nerds, calling someone "Paris Hilton" is an insult. That "slur" has now been hurled by FOX News at grey-haired golden boy Anderson Cooper.
In the latest issue of Television Week, the right-leaning cable net ran a two-page ad with the screaming headline: "MEET THE PARIS HILTON OF TELEVISION NEWS." Anderson isn't pictured or named, but there's a photo, taken from behind, of a slim, grey-haired man in a suit.
The ad also says that "Anderson" is "style over substance" and a "media darling." But here's the kicker: "He still gets beat EVERY NIGHT BY ... Greta Van Susteren." Ouch.
The spat erupted last week when Cooper took a shot at FOX News for hyping Insight magazine's incorrect story that Democratic presidential hopeful Barack Obama had attended a radical Islamic school as a child in Indonesia. "Others are reporting the heat. We are sticking to the facts," Cooper said at the time.
You call FOX inaccurate, they call you Paris Hilton. So there!